Over the years I've put together a few simple tools that I hope are useful to at least some of Nomad Gate's readers.
Here's the list:
Retirement Savings Calculator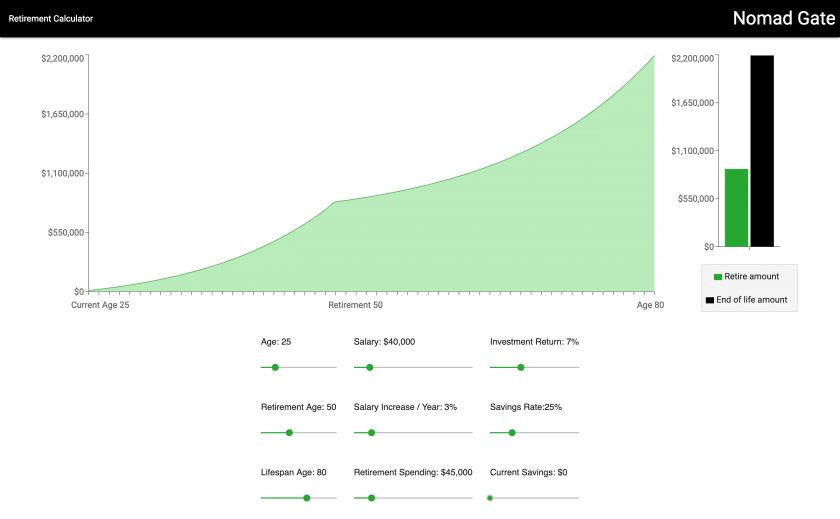 This calculator will help you forecast how much money you'll have during retirement. You can vary a range of assumptions, such as income, savings rate, return on investments, retirement age, and much more.
For additional background, read The Ultimate Retirement Savings Guide for Expats & Nomads.
Go to the Retirement Savings Calculator
Phone forwarding XML generator

This simple tool is useful if you want to use a service like Twilio or Plivo to forward a virtual number to your phone. Simply enter your phone number as part of the URL and the needed XML is automatically generated. Add the URL in your Plivo or Twilio dashboard.
Example: If your phone number is +1 (415) 123-000, the URL should be https://phone.nomadgate.com/forward?to=14151230000.
For additional background, read How to Build Your Own Virtual Phone in Minutes.
Go to the Phone Forwarding XML Generator
Exchange Rate Markup Calculator

This simple tool will help you calculate the exchange rate markup provided by banks or other currency exchange services.