From Austria to Vanuatu—as of 2023, at least a quarter of the countries in the world offer some kind of investment visa. However, the most sought-after programs are in Europe, with the greatest advantage being the good quality of life, great business and education opportunities, as well as access to 26 countries in the Schengen area.
Even still, with all the European Golden Visa or investor visa programs that exist, not all are worth the time, hassle, or money. There are some that clearly offer more than others, some that are rising in popularity, and some that perhaps you didn't even think of at all. That's why we have made this comprehensive guide to help you separate the wheat from the chaff.
What is a Golden Visa?
Scour the internet, and most will define a Golden Visa simply as a residency (or citizenship) by investment program. Others are even broader, defining it as a wealth-based path to residency or citizenship, as in some cases, you can gain residency by donating money to the government, not necessarily investing it into a company, real estate, or an investment fund.
That said, a Golden Visa is not synonymous with an investor visa. Golden Visa programs are a type of investor visa, however they are generally non-competitive, i.e., anyone can do it if they have the capital required, and the investment is more passive in nature, with very limited required physical presence in the country.
This differs from active investor visas or entrepreneur visas like in Germany for example, where there are a lot more requirements, and expect a more active role in establishing and running a business in the country. They can even include an interview and can be highly selective. Investor visas usually focus on forming a company and creating a certain number of jobs, and less on buying real estate or investment funds in exchange for a residence card like a classic Golden Visa.
There are also independent means visas, where applicants are expected to demonstrate they have foreign income or enough personal wealth to meet the requirements, without taking up any local employment.
Since the lines are often blurred between a Golden Visa and other types of investment visas, in this list, we have put some of the more "classic" Golden Visas like Portugal, Spain, Greece, and Malta, and some of the more rigid investor visas like Germany and the Netherlands.
Decision making
There are various factors to consider when looking for a Golden Visa opportunity that suits you and your family. To help you with your decision making, here are some of the main things you should consider when doing your research:
The attractiveness of country and culture
While moving often is not the main plan, it goes without saying that if you are seeking more than just EU residency and are planning on moving your entire family to a new home, it's pretty important that the culture and society speak to you. Even with the benefits like having access to all the other Schengen countries, this place will still be your home and, in many programs, where you will be required to spend most of your time and potentially become a resident or citizen.
Clearly, that means that you have to think a lot about if this country offers the culture you crave if you think it will be easy to integrate into, as well as if you think the country poses attractive opportunities for your family and their futures. Are you really going to be fluent in Greek in seven years? Remember, it's not just a visa. It's also your life.
Type of investment and amount of capital needed
Expect that Europe's top economic performers will probably cost the most, but that's not to say you cannot find good quality of life elsewhere for a lower investment amount. I somehow doubt that most people will be happy to throw €3,000,000 at the Austrian government in exchange for residency when there are many other attractive programs as low as €100,000 by the Mediterranean sea.
It's not just the upfront costs that matter too, as different types of investments will have different returns as well. Not every country offers the same investment options. Some are simply in the form of donating money to the government or investing in a business, some require you to create a certain number of jobs as a result, and some will allow you to invest in funds or real estate.
In other words, maybe it's better to invest €500,000 into a property that you can live in and one day sell or invest it into an investment fund that will grow over time, than just giving a one-time donation for a lot less, that you will never see again.
How long and complicated the application process is
Apart from the minimum investment amount, you can also rack up a lot of application fees, legal fees, tax, and so on. There are also certain programs that have less public info available than others, so you run the risk of making more errors without a lawyer.
Other factors are wait times and how much of the process can be done remotely, such as getting a bank account, tax identification, biometrics. Some are much more convenient than others.
How long you need to spend in that country per year
If you want to find a path to citizenship that doesn't require you to spend all your time there, or you are not ready to move straight away, this point might be important for you. Some countries have different requirements in order to keep residency and renew your visa later on. This is one of the reasons why Portugal is the most popular and also the most nomad-friendly program, as you only need to stay an average of seven days per year.
Permanent residency and citizenship requirements
Obtaining citizenship can typically vary from 5-10 years, although there are Golden Visa programs where you can fast track this at an additional expense. In order to acquire permanent residency or citizenship, there are usually many additional milestones you need to meet, such as requirements for the time spent in the country, whether or not you can pass a language or civics exam, and whether or not you need to renounce your old citizenship (is dual citizenship allowed?).
In addition, the length of time before permanent residency is an option and how many times you will need to renew is an important factor, as it often has direct implications on how long you will need to maintain your investment before you can sell it. It will also impact how many times you will need to renew your visa, leading to an additional cost factor.
Which family members can join you
This will, of course, depend on your needs. Still, some programs are more generous than others when it comes to bringing your family along. For example, some only allow minor children, while others expand this to include parents, dependent children, or even parents-in-law.
The programs
Portugal 🇵🇹
⚠️ Important update: The Portuguese government announced on February 16, 2023 that that the Golden Visa program will soon close. However, for the time being it's still possible to submit applications. See here for the latest updates
We have written plenty about the Portuguese Golden Visa, as it happens to be the most popular investment migration program in Europe, if not the world. Why? Well, apart from being a beautiful country, it has a variety of investment options and for a reasonable amount of money compared to some of the others.
With Portugal, you have the following options:
Acquire real estate with a value of at least €500,000 (or can be reduced to €350,000 for rehabilitation projects, or even €280,000 in low-density regions)
Invest in a fund with a minimum investment amount of €500,000
Transfer of capital at a minimum amount of €1,500,000
Create at least ten jobs (no minimum investment)
Transfer of capital at a minimum amount of €250,000 if the investment supports artistic production or recovery or maintenance of national cultural heritage
Note that these amounts reflect the changes to the law as of 2022.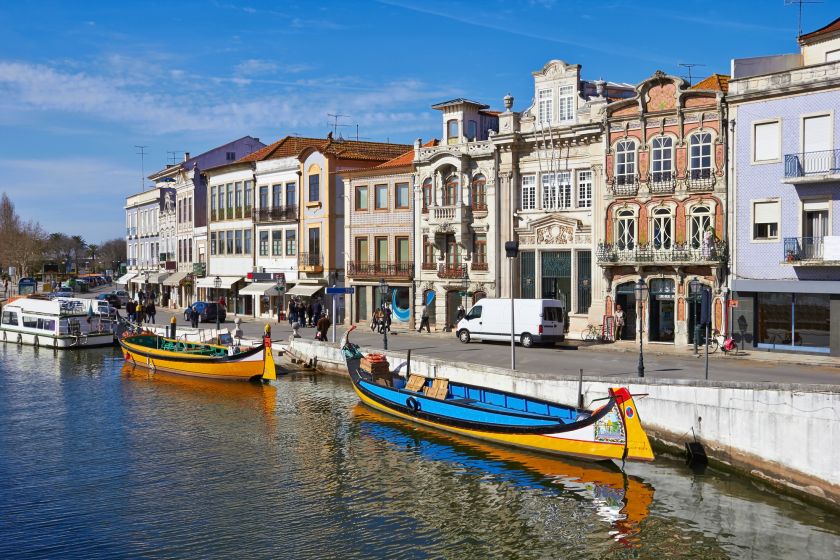 The Portuguese program at a glance
Highlights
Many different investment paths to choose from
Great climate all year round
Lenient requirements for how long you spend in the country per year (14 days per two-year residency period)
Can easily be combined with Portugal's attractive tax residency scheme known as NHR
Most of the investment and application process can be completed remotely (just biometrics in-country)
Things to note
There can often be significant delays with the application process (although most have been due to Covid)
As of 2022, you can no longer acquire residential real estate in specific areas such as Lisbon, Porto, and much of the coast. However, there are still many amazing parts in Portugal to choose from and commercial properties (hotel investments, serviced apartments, Airbnbs, etc) still qualify nationwide.
Greece 🇬🇷
A popular alternative to Portugal, the Greek Golden Visa has taken off in recent years. The best way to describe the program in Greece is affordable and family-friendly, not to mention it offers a great Mediterranean lifestyle should you choose to spend significant time there.
There are two options for investing in Greece:
Transferring a capital contribution of €400,000
Acquire real estate at the minimum amount of €250,000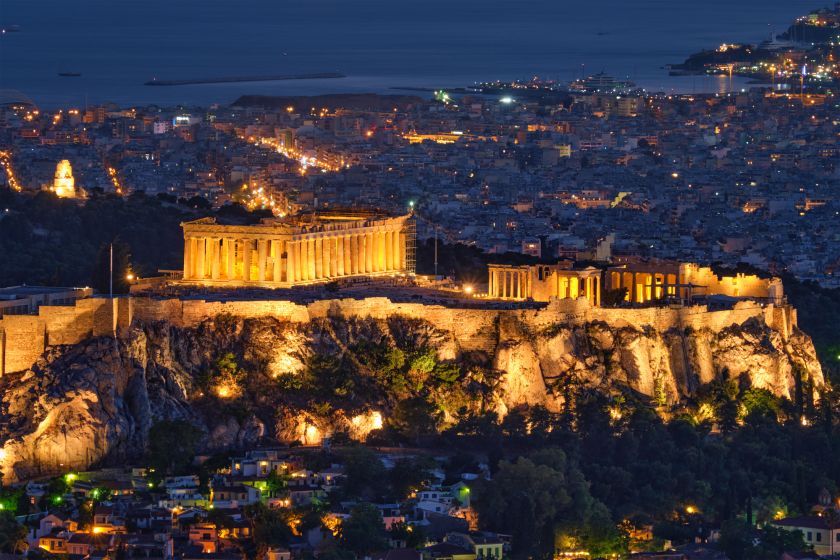 The Greek program at a glance
Highlights
Vibrant Mediterranean culture
Affordable real estate option
Family-friendly (you can even bring the parents-in-law)
No residence requirement (unless you are looking to pursue citizenship)
Things to note
You have to live in the country at least 183 days a year and become a tax resident for seven years in order to qualify for citizenship
You don't have the right to work in Greece with this program
Spain 🇪🇸
Perhaps the third most popular program in Europe is Spain, which has always been a favorite place for relocating for its great weather and good food. Spain has one of the highest GDPs per capita of the southern European countries, which is something that may attract you to Spain over some of the other options. They let you bring most of your immediate family members along, and there is no minimum residence requirement once you have the visa. Having said that, if your plan is to attain citizenship eventually, it takes ten years, and the majority of your time must be spent in Spain.
As for investment options, the real estate option is probably your best and most practical choice. Here is the complete list of investment options:
Invest in real estate with a minimum investment amount of €500,000
Capital transfer of €1,000,000
Invest €1,000,000 into a business
Invest €2,000,000 in government bonds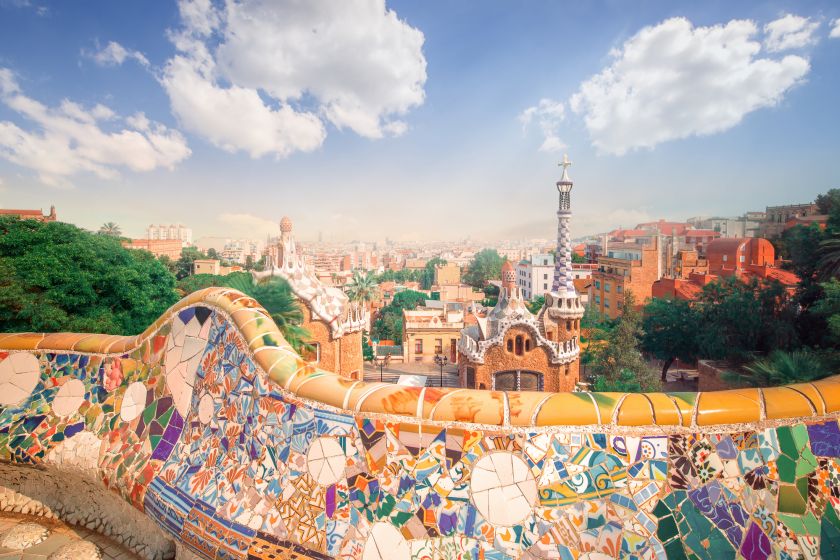 The Spanish program at a glance
Highlights
Great economy and climate
No minimum time spent in country to continue residing there
Family-friendly
Things to note
Long path to citizenship
Real estate option is the only good one
High taxes, although they do have a special tax scheme dubbed the Beckham law
Malta 🇲🇹
A small left-side driving island in the Mediterranean full of history, also known as a hotspot base for digital nomads, crypto investors, and the e-gaming industry, Malta offers a Golden Visa in addition to great tax benefits for foreign residents.
The Malta Golden Visa (Malta Permanent Residence Programme) has two routes—either buying property or renting property throughout a period of 5 years. The minimum amount depends on where in Malta you are investing, but it is between €300,000–350,000 to buy, and €10,000–€12,000 per year to rent.
What makes the program attractive is primarily the tax benefit schemes the island can offer, however the main con is that the requirements are stricter with many high administrative fees and government contributions.
For example, you need to pay a one-time administrative fee of €40,000 to the Maltese government, plus a government contribution of €28,000 if purchasing a property, or €58,000 if renting. You will also need an additional €7,500 for each adult dependent. Which is quite a lot since you will get none of it back. You will also need to make a €2,000 donation to a registered NGO. Finally there is a requirement to show that you have capital assets amounting to at least €500,000, of which €150,000 must be financial assets.
They also allow for four generations of family to gain Maltese residency along with the applicant. Citizenship takes only five years, and it's quite easy to get as a foreigner, with no language requirement.
Malta doesn't just have a Golden Visa, but also a "Golden Passport" so to speak. With this, you can gain citizenship after one or two years by investing in the national development fund. The contribution is significantly higher than the Golden Visa, starting at €600,000 and upwards depending on the number of family members, whether you want to gain citizenship after one or two years, and so on.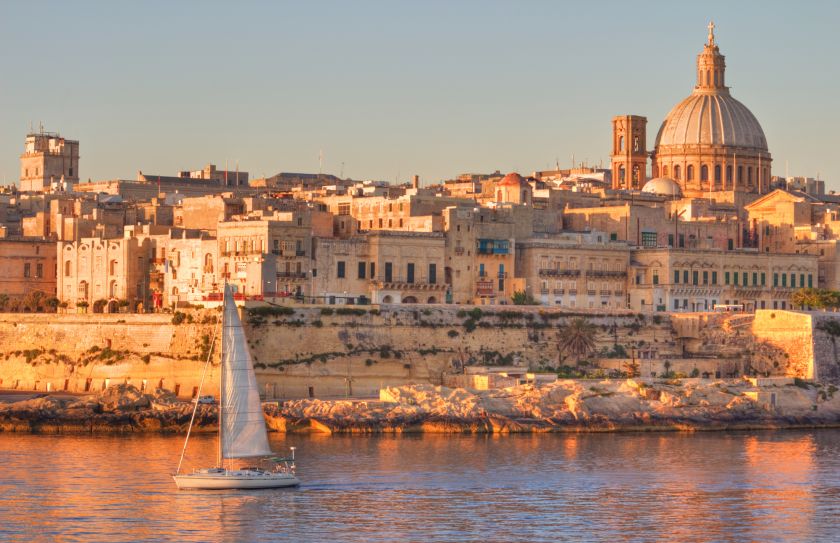 The Maltese program at a glance
Highlights
Beneficial tax scheme for nomads and entrepreneurs
English is an official language (along with Maltese)
Malta's real estate is still relatively affordable
Things to note
Lack of investment options
Lots of contributions that you will not get back
Ireland 🇮🇪
Taking a slightly unexpected detour away from Southern Europe, we arrive at the Irish Golden Visa or Irish Immigrant Investor Programme (IIP). It comes at a much higher price than some of the other options, but it is still popular among high net worth individuals and their families due to its high performing economy and use of English as the main language. You can bring your children and spouse or partner, and the visa will provide you with renewable residency.
To keep your residency, you are only required to be in Ireland for one day per calendar year, however if you intended to become a naturalized citizen, you will need to be physically resident in Ireland for four of the preceding eight years, plus at least the 12 months prior to the application—so five years of physical presence in total for citizenship. What makes this different from the others is that while there are such physical presence requirements, the investment only needs to be kept for three years.
Here are the ways you can invest:
Invest €1,000,000 into an Irish business for three years
Invest €1,000,000 into an approved investment fund
Invest €2,000,000 into an approved Irish real estate investment fund
Make a €500,000 capital contribution towards a project that benefits art, culture, sport, education, or health.
Investments can be made over several different funds or businesses.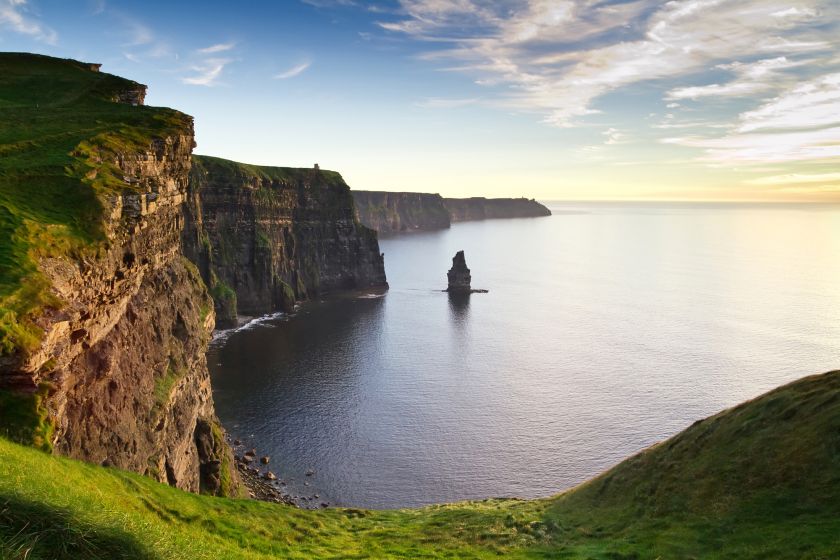 The Irish program at a glance
Highlights
An easy path to citizenship
One of Europe's top-performing economies
Short investment period
Potentially attractive taxes for non-domiciled residents
Things to note
Ireland is not part of Schengen
Requires a lot of capital
Required to reside in Ireland for most of the time to become naturalized
Need to have a net-worth of €2,000,000 to qualify
Italy 🇮🇹
Back to the south of Europe, and while this program is really not as competitive as the Spanish, Portuguese, Greek, and Maltese options, it's still an option if you are in love with Italy. The main disadvantage here is that you can't acquire it via real estate. You must invest in a company or make a donation instead. They also have a ten years citizenship requirement, like Spain. However, the investment only has to be kept for five, at which point you can get permanent residency for you and your family.
Your options are:
Invest a minimum amount of €500,000 into an Italian company or a company that operates in Italy.
Invest a minimum amount of €250,000 if the company is a startup.
Make a €2,000,000 investment in Italian government bonds
Make a €1,000,000 donation towards research, education, arts, scientific research, or the preservation of cultural or natural heritage.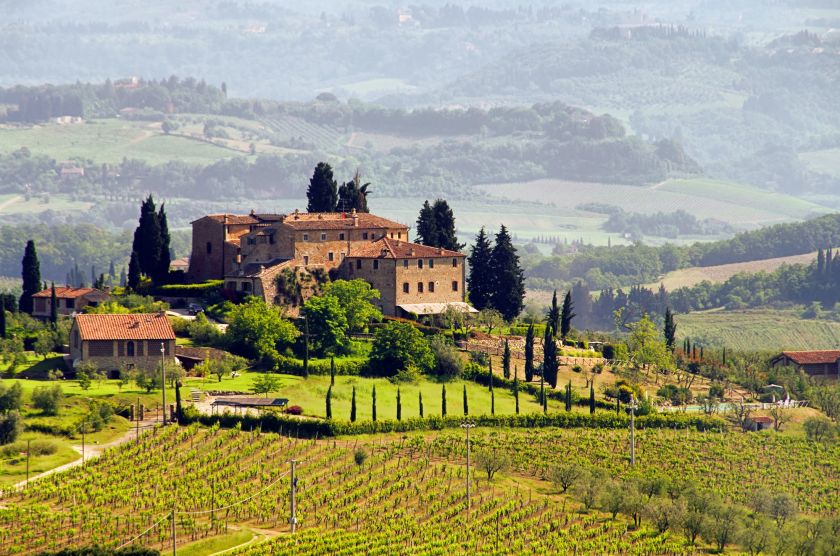 The Italian program at a glance
Highlights
Good option for investing in Italian startups
Strong economy and great lifestyle
Things to note
No real estate option
Ten years until citizenship
Germany 🇩🇪
Germany's investor visa is a bit different from the traditional Golden Visa programs you tend to see. Officially it is called the "self-employment visa", however the conditions for freelancers are very different from those who plan on setting up a business there.
There are no real estate investment options, but instead, the program is focused on entrepreneurs looking to start a business. It will come as no surprise that getting this visa is significantly more challenging than in other parts of Europe since Germany has one of the top-performing economies in Europe and the world.
Getting this visa is not a given, as there are many requirements to prove that it benefits the German economy, including the need to draft a business plan and an interview with the Chamber of Commerce and Industry. From surveying several investment migration service providers, most recommend a minimum investment amount ranging from €50,000 to €100,000. However, there is no set investment amount, meaning that basically, they grant the visas to a limited number of people who offer the most money and value.
Nevertheless, for those who think they have what it takes and think they will provide that value, it's, of course, worth the shot.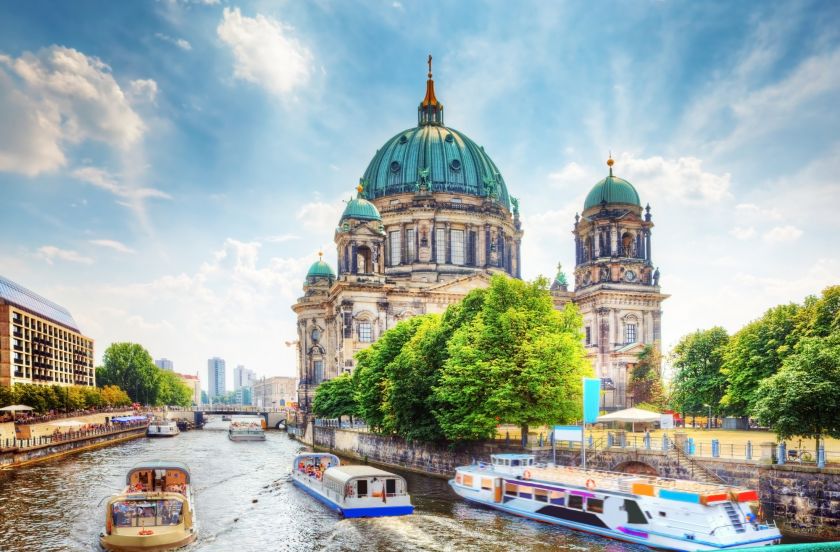 The German program at a glance
Highlights
One of best performing economies in Europe
Citizenship in eight years (but you must spend most of the time in Germany). The latest government has plans to make it much easier to obtain though, and also allow dual citizenships.
Temporary residence permit is only for three years, permanent residence for five in order to qualify for citizenship.
Things to note
Highly selective
No minimum investment amount, however that means they only grant the visas to those who offer the largest investment and value.
Strict business plan requirements
Germany does not currently allow dual-citizenship for non-EU nationals, however, the new government has vowed to allow this
Luxembourg 🇱🇺
One of the wealthiest (and smallest) countries in Europe, Luxembourg has good options for investing in local companies through its investor visa program. Real estate is off the cards, though, and for most, the investment funds option and bank deposit may be out of most people's budget. That said, it offers several benefits, including the possibility to bring parents after 12 months of residency.
Luxembourg actually has one of the shortest residence requirements for citizenship (not counting the ones that let you expedite for more money), allowing you to be eligible for residency. However, the requirements for keeping permanent residency are somewhat stricter, as you can't be absent from Luxembourg for more than six consecutive months or a total of more than ten months in five years. You also have to learn Luxembourgish to get citizenship, a language which most have not even heard of, as it has very few speakers.
In all, it's a good option, but not very suitable for nomadic people due to the strict residence requirements, not to mention Luxembourg is a small country to be spending only ten months abroad in five years.
Here are the investment options:
Invest at least €500,000 in an existing company registered in Luxembourg, keeping the investment for at least five years
Invest at least €500,000 in a new company registered in Luxembourg. It must create at least five jobs within the first three years.
Invest at least €3,000,000 in a management and investment structure registered in Luxembourg, either previously existing or still to be created. It must include professional premises, at least two employees, and the need for financial, human and technical resources.
Deposit at least €20,000,000 into a bank established in Luxembourg and keep it for at least five years.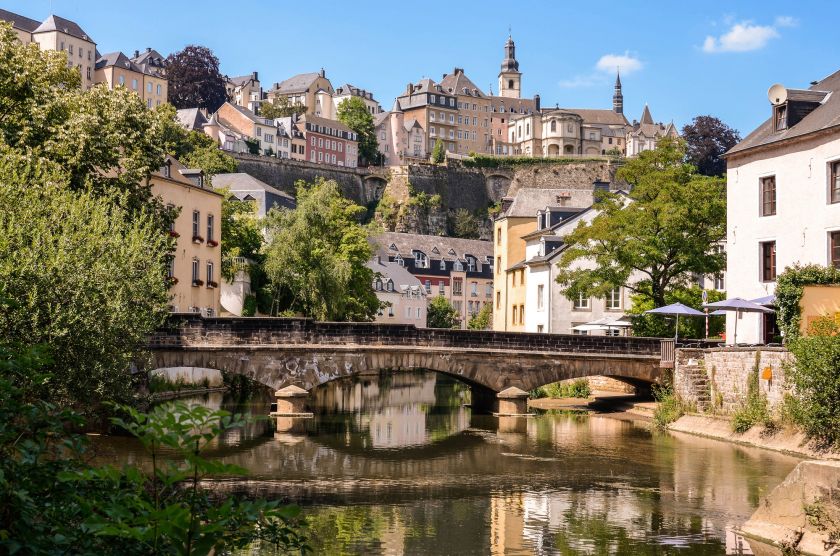 The Luxembourgish program at a glance
Highlights
One of the wealthiest countries in Europe
One of the shortest residence requirements in Europe
Family-friendly visa
Things to note
Strict rules about going abroad to keep the residency
Some of the options require crazy amounts of money
Netherlands 🇳🇱
The Dutch Golden Visa, like the German investor visa, has rather strict requirements where the investment must contribute to Dutch society in two out of three ways. These are either creating ten full-time jobs within five years, improving technological or non-technological innovation in a Dutch company, or providing expertise in the form of specialist knowledge or introducing relevant networks and contacts. Thus, it's not simply a "pay some money and get a residency" kind of deal. Still, it requires a bit of effort in addition to monetary contributions (and the contribution is much higher than most programs on this list).
The Netherlands is a very attractive place to live, with many opportunities and a great lifestyle. Citizenship takes five years of continuous residency, which, while not the shortest, is still better than average. However, it will require a significant amount of investment funds. The two paths for investing are as follows:
Invest €1,250,000 in a suitable venture capital fund
Invest €1,250,000 in a Dutch company
Any investment must meet approval by the Dutch Ministry of Finance, and must qualify under the government's SEED capital scheme.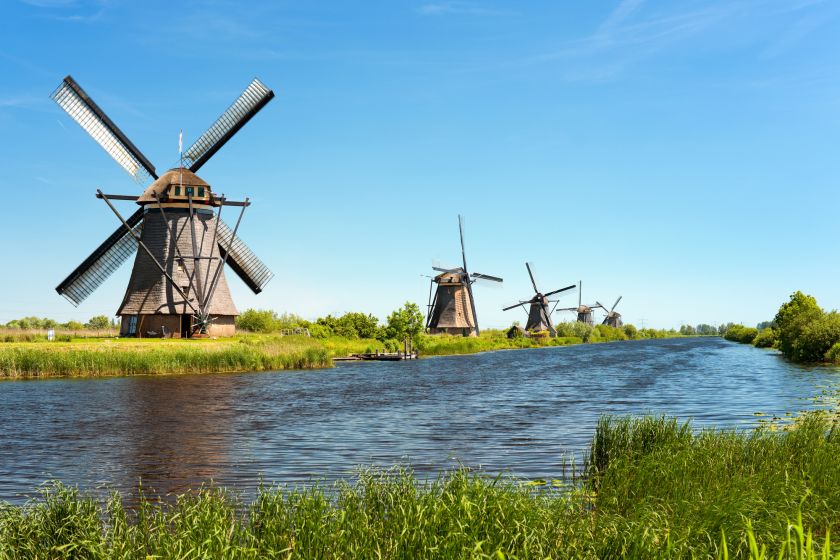 The Dutch program at a glance
Highlights
Residency and path to citizenship in a country with one of the best standards of living
Things to note
Hard to attain due to requirements
Investment amount is out of reach for many people
Comparison
While more and more countries have established Golden Visa or investor visa programs over recent years, and likely there will be more to come in the future, it's pretty clear why the most attractive ones are still in Portugal, Greece, and Spain. For one, the ability to buy real estate as your investment, their relatively low cost balanced with a great lifestyle, and even if you choose to invest in funds instead, there are many that are uniquely tailored to Golden Visa applicants, due to the popularity (particularly in Portugal).
To help you see what really matters when distinguishing between these programs, we made a quick comparison table of the most important differences:
| Country | Minimum investment amount1 | Stay requirements for citizenship | Minimum stay requirements4 | Real estate investment option |
| --- | --- | --- | --- | --- |
| Portugal | €280,000 | 5 years | 14 days per two-year residency period | Yes |
| Spain | €500,000 | 10 years | None | Yes |
| Greece | €250,000 | 7 years | 183 days per year | Yes |
| Malta | €300,000 | 5 years3 | None | Yes |
| Ireland | €1,000,000 | 5 years | 1 day per year | No |
| Italy | €250,000 | 10 years | 183 days per year | No |
| Germany | None2 | 8 years | 183 days per year | No |
| Luxembourg | €500,000 | 5 years | No absence for more than 6 consecutive months | No |
| Netherlands | €1,250,000 | 5 years | 183 days a year | No |
1 These figures do not take into account capital contribution options. For example in Ireland, you can make a €500,000 capital contribution but you will not get this back.
2 Germany has no minimum investment amount, but the program is highly selective and will only grant the visa to the best offers.
3 Citizenship in Malta can vary. It is also possible to effectively buy citizenship with a large enough investment.
4 These stay requirements are to keep residency. Note that some countries require a longer stay if you are planning on becoming a naturalized citizen.
If you are interested in a further comparison of the Portuguese, Greek, and Spanish Golden Visas, we have a guide to the main differences in more detail. We also have dedicated guides to both the Portuguese Golden Visa and the Greek Golden Visa.
Overall, it seems that these types of visas tend to fall into one of three categories.
Typical Golden Visas which are usually not too difficult to get, requiring less money, but also are not your top-performing European countries (but still host lots of great opportunities). They are often accompanied by several other benefits, such as not needing to spend all your time in that country, various tax benefits, as well as a laidback lifestyle, and good weather.
Investor visas in very high-income countries like Germany and the Netherlands, which require a little more than only money to attain. Namely, you also need to demonstrate some professional expertise and are not necessarily for your average income family.
There are also Golden Passport Programs, not truly seen as Golden Visas due to the fact that there is no investment. You are essentially purchasing citizenship or residency from the government. These programs may be a dying breed in Europe due to increasing pressure from the EU to shut them down.
Wrapping up
Some programs are successful, some not successful. Some programs have even been discontinued, such as in Latvia and Bulgaria. That said, for the time being there are some great options for those who are looking for a way to move their family to Europe or just have a backup plan for the future.
While you should always go with what program and country speak to you the most, most people will recommend the Mediterranean countries' Golden Visas. They have a lot more available information, experts to consult, and even investment funds uniquely tailored to Golden Visa applicants. This all makes it a lot less of a headache when pursuing such a program that involves putting your capital at risk.
Cover image credit: Jakob Braun
Join now!
Get free access to our community & exclusive content.
Don't worry, I won't spam you. You'll select your newsletter preference in the next step. Privacy policy.