⚠️ Important update: The Portuguese government announced on February 16, 2023 that that the Golden Visa program will soon close. However, for the time being it's still possible to submit applications. See here for the latest updates
For years now, the Portuguese Golden visa has been one of the best opportunities for third-country nationals to gain access to the EU's Schengen zone with residency in Portugal. If you are already looking at qualifying real estate, chances are you have done your homework on the Golden Visa program already.
Although we do have a pretty amazing ultimate guide to the Golden Visa in Portugal, there is little info online that goes into great detail about the process of acquiring Portuguese real estate, the available options for both residential and commercial investments, as well as any other important questions you probably have when it comes to buying real estate in Portugal.
Since there have been some changes over recent years to the Portuguese Golden Visa Program, we thought it's best to keep this page up-to-date with relevant information on everything related to the real estate investment path for the Portuguese Golden Visa, which has grown to be the most popular route.
Let's take a look at the rules for real estate investments, the most attractive areas where you can now acquire qualifying real estate, how to find the right real estate brokers, and everything else that's probably on your mind.
Rules for Golden Visa qualifying investments, 2022 and onwards
For years now, there was talk of changing the Golden Visa requirements due to the rapidly growing prices of real estate in the most popular areas of the country. Even though Golden Visa investors are only a tiny fraction of foreigners buying real estate in Portugal, the government decided to make some changes to the program, starting in 2022.
The minimum investment amounts are as follows:
€500,000 in property in high-density areas

€400,000 investment in property in low-density areas

€350,000 investment in property in high-density areas requiring rehabilitation*

€280,000 investment in property in low-density areas requiring rehabilitation*
*Properties considered to be 'requiring rehabilitation' must either be constructed over 30 years ago or be located in an urban rehabilitation area. See FAQ
What changed with 2022 was that certain areas of the country are now off-limits when it comes to purchasing residential property for the sake of the Golden Visa.
The new rules state that only residential real estate in interior regions of mainland Portugal counts, together with real estate in the Azores and Madeira, essentially taking away opportunities to invest in Porto, Lisbon, and much of the coast including the Algarve and the Silver Coast.
Nevertheless, when you take a deeper look into what is actually considered an 'interior' region in Portugal, you will discover that while the most popular areas are now a no-go, there are still plenty of attractive options. Since not all municipalities classed as 'interior' are actually inland, there are still some coastal parts of the Algarve and Alentejo that are also classed as interior regions.
✨ New feature: We just launched a new Portugal Golden Visa real estate search engine where you can input any address in Portugal and it'll tell you whether it's low- or high-density and whether residential investments are allowed or not.
Some regions, particularly in northern Portugal, are a mix of both interior and non-interior, meaning that some parishes in that municipality count as interior and are away from the coast, but are located in or close to regions at the coast, for example near Viana do Castelo.
Finally, if you do end up going for an interior region, the majority of them are classed as low-density anyways, meaning you will not need to invest as much.
At first it may seem quite confusing — trust me, we put in a lot of research, as well as spoke with some experts, and there was definitely a lot of conflicting info. However, with all of it now clarified, we have created a map that shows you exactly what qualifies in every part of Portugal.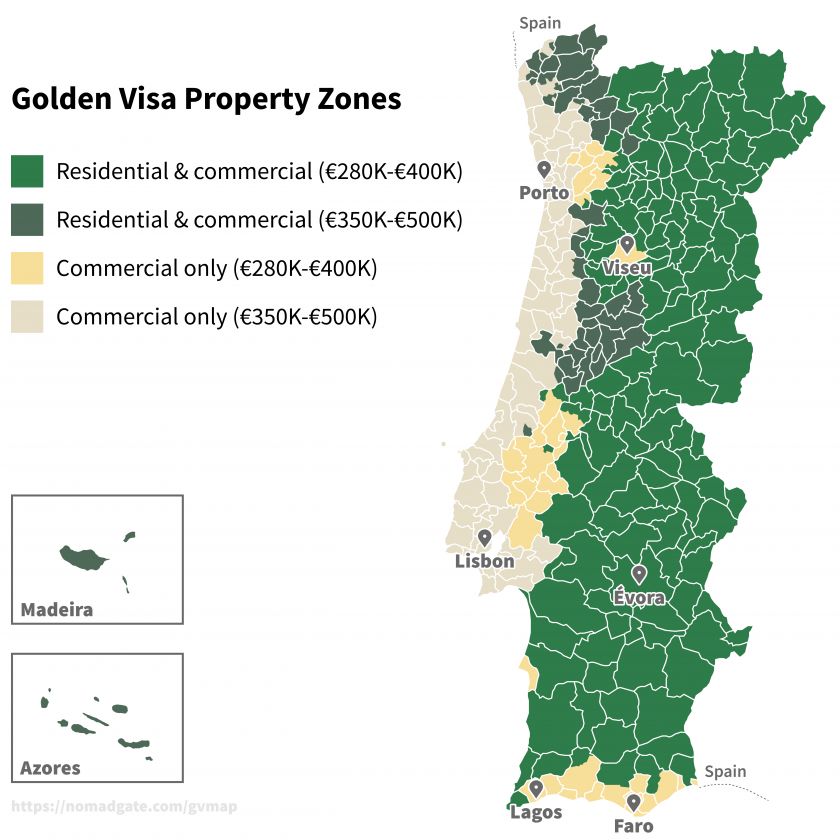 Many real estate maps that we have found so far have proven to be quite inaccurate, including those of some of Portugal's largest Golden Visa agents. If you click the link in the caption above, we've explained the sources used in order to create this map. That way you (together with your lawyer) can verify the accuracy of the assumptions we've made.
Note: You may share the map above (even for commercial purposes). You just need to complete this form and agree to the terms, including agreeing to credit Nomad Gate and linking back to this article. After completing the form we'll send you a higher quality version of the map which you may publish.
What about commercial real estate?
The geographical rule changes only pertain to residential real estate, so if you would still like to invest in property outside of the limited interior regions, there is still the option to acquire commercial real estate in all of Portugal.
Commercial real estate includes office spaces, hotels, and touristic apartments such as pre-existing Airbnb's or alojamentos locais. This is good news for those who don't plan on spending all the time in Portugal, as it is an option to invest in non-residential accomodation in non-interior areas, rent them out most of the year and just use it when you need it for a few weeks a year.
Invest directly from a commercial real estate developer
If you don't plan on actually living in your investment at all, a popular option is to invest in commercial real estate directly from a developer. In fact, commercial real estate investments, in our opinion, might be the best route for many investors since the fund route increased to €500,000.
In many ways, managed commercial real estate investments are the new 'funds' in the sense that you can manage it with little effort, remotely, and often for less money.
One thing to note is that many of these developers specifically target Golden Visa applicants, which can be both a good thing and a bad thing. On the one hand, many will try to hike up the price on purpose just to meet the minimum investment amount, whereas on the other, there are some decent options and the developer will know more about your situation and be able to guarantee a less stressful process.
Regardless though, no matter what path you choose people may try to target Golden Visa applicants in one way or another, so it's not something to be too concerned with, just to be aware of.
Mercan
While there are several real estate developers out there (just check out our comprehensive list of developments and developers for more), Mercan has by far the largest share of the market. We think it's worth mentioning here, as it has proven quite popular with our readers, since they have over 30 years of experience in the migration and property industries, and have closed many investments in the past.
They have hotel investments available on a regular basis in popular places such Lisbon, Porto, and the Algarve. Instead of acquiring the entire property, they allow you to buy shares at the €280,000 and €350,000 levels. On top of that, they will cover the purchase taxes, and offer you a buyback guarantee, meaning that once you qualify for permanent residency or citizenship, or if your application is denied for whatever reason, they will buy back your share.
In addition to securing your investment, their partner law firm can also help you with everything related to the application, including acquiring a tax number, bank account, and accompanying you to your biometrics appointment with SEF.
List of commercial real estate qualifying
For specific commercial real estate projects that you can invest in off-plan, we have collected some of the ones that are most popular and recommended among Nomad Gate readers. As projects come and go, we will continue to update this list as new ones arise.
---

---

---

---

---

---

---

---

---
Residential vs. commercial real estate
It's quite clear that investing in real estate has proven a popular path for the Portuguese Golden Visa, and its affordability is partly a reason why the Portuguese visa is by and large the most popular one out there.
While residential real estate generally offers the chance to earn a high yield (depending of course on factors such as location and possibility to rent it out), a managed investment in commercial real estate is also worthwile considering.
Both are great options with their own pros and cons, but the commercial real estate option also has several advantages over the residential route, including:
IMT and VAT are often included in the price
Many investments come with pre-approved yield payments and/or buyback
It can be organized remotely, and management is done by the developer
There are a lot of investments at the €280,000 and €350,000 levels, and investments in prime areas
Investments are generally quite predictable and stable
Most real estate developments allow you to stay there for the minimum amount required to be in Portugal for the Golden Visa.
That said, it still has a few potential disadvantages, such as:
Lower yield compared to residential real estate
You can't make your investment your home
Realistically for residential real estate investments, you are going to be looking at either the €500,000 or €400,000 level, unless you plan on taking on a renovation project.
Taxes and Fees
No matter what path you choose, you will have to pay taxes on top of your investment. Some of these taxes and fees will be billed at purchase, while others will come after the purchase. If you choose to go with a real estate developer, some of the costs such as IMT and VAT may already be included.
At purchase you will/may need to pay:
IMT (Property Purchase Tax)
Stamp Duty
Notary costs
Mortgage tax (if you have a mortgage)
One tax you will have to pay when acquiring the property is IMT (Imposto Municipal sobre Transmissões) a.k.a property purchase tax. The rate depends on the value of the property, whether it is an urban or rural region, or whether it is your primary or secondary residence. There are also several exemptions and reductions to this tax, such as an exemption if the property was purchased by a real estate investment fund (like the ones above), and a flat 5% rate on agricultural lands, or 6.5% rate on other commercial sites.
In addition to this, you will have to pay approximately €1,000 in notary fees, and stamp duty on all on deeds, contracts, bank loans, and other documents. The stamp duty changes depending on the property value, but for the Golden Visa minimum investment amounts, this is 0.8% of the property value.
If you have a mortgage, there is also a mortgage tax that the bank will charge you. This is 0.6% of the financing value, not the entire property.
After purchase you will/may need to pay:
IMI
AIMI
Capital gains tax
Rental taxes
IMI is immovable property tax, which all property owners in Portugal have to pay. You are liable to pay this tax every year where you own the property on the last day of the tax year. The rate varies by municipality, but tends to be around 0.3% to 0.45% for urban areas, and 0.8% for country homes.
There are actually several possible exemptions from paying IMI, for example, if you choose to live in the property or rent it out, you can get an exemption for three years. You can also get a temporary exemption between three and five years if the property is going to be renovated.
There are many other exemptions such as if children are living in the property, if the property runs on renewable energy, if the building is of public interest, or it is in certain areas where there are urban regeneration projects.
If your property is worth more than €600,000, you may also be subject to AIMI (Adicional Imposto Municipal Sobre Imóveis) or wealth tax. The wealth tax is set at 0.7%, but goes up to 1% for properties over €1,000,000, and 1.5% for properties over €2,000,000.
If the property is jointly owned, there is a deduction of €600,000 per person. So for example, if the property is owned by a couple, the wealth tax won't apply unless the property is worth €1,200,000.
Capital gains tax is taxes on any profit you get from selling your assets. This rate varies depending on whether you are a Portuguese tax resident or not at the time you sell your property. If you are a non-Portuguese resident, this is a flat rate of 25%, however if you are a Portuguese resident, this is 28%, but you are only taxed on 50% of your gains.
Finally, if you choose to rent the property out, a flat 15% tax will apply on the net rental income.
Popular investment areas for residential real estate in 2023
With such a shift in the rules taking away most of the prime real estate areas, you are bound to be wondering where to look next. The new rules and eligible areas will likely influence many people to consider more inland parts of the country now, considering most of the coast is off-limits. The good news is that Portugal is full of undiscovered gems that offer a great quality of life.
The Algarve
A lot of the Algarve is still considered both low-density and inland, namely, the municipalities of Aljezur, Castro Marim, Alcoutim, Monchique and Vila do Bispo. There are also some parishes in Loulé, Silves and Tavira municipalities that are considered inland as well. They all offer beautiful nature and local culture in the most undiscovered parts of the Algarve, making it both an excellent investment option, and a great chance to see a more authentic Algarve. Many of these parts are not actually that secluded anyways, as Aljezur and Vila do Bispo, for example, are only a 30-minute car drive to Lagos. Alcoutim, considered the hottest region of Portugal, is only a 1-hour drive to Faro, and if you are up for a trip to Spain, two hours from Seville.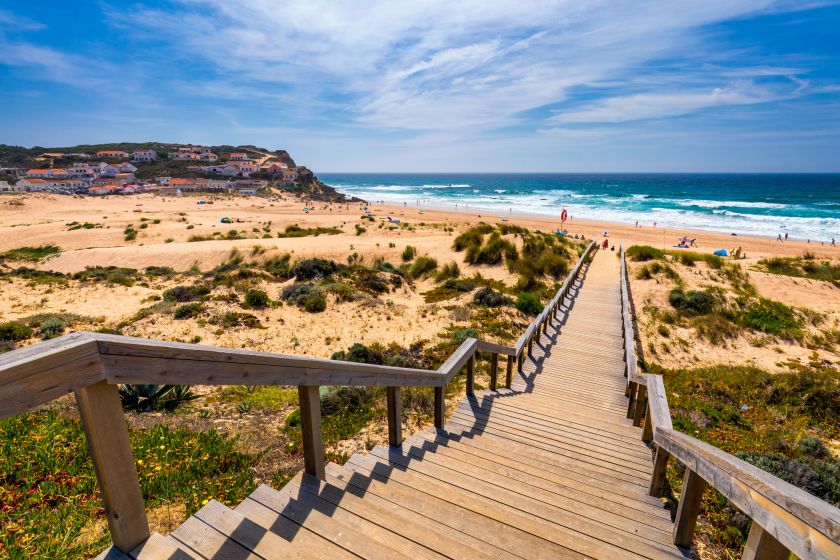 Douro Valley
Inland from Porto, the Douro Valley is one of the most desired parts of interior Portugal, with its never-ending vineyards along the river Douro. Not only is it close to both Porto and Braga, but it's also full of charming towns, villages, and country estates. All things considered, it's still much cheaper than the Algarve or the Silver coast for now, but it is steadily becoming a better-known tourist destination.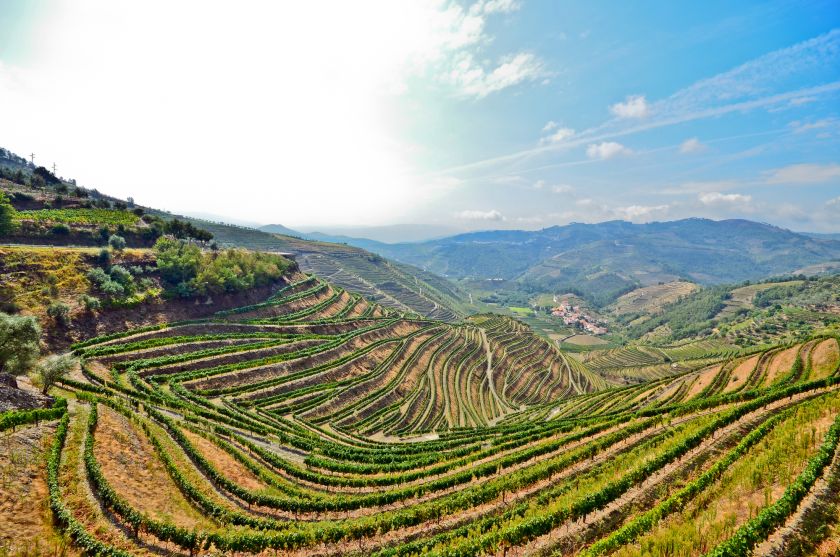 Peneda-Gerês
This region is home to Portugal's oldest national park on the northern border with Spain. Located in the mountains, it's a popular hiking destination, and is also close to both Viana do Castelo and Vila Real, with the latter being a fully low-density area. Not to mention, it offers a quick hop over to Galicia in Spain.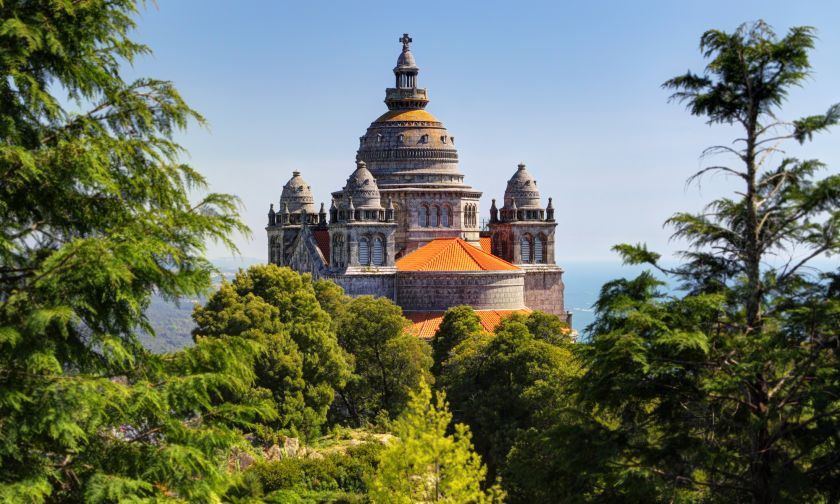 Alentejo
A well-known region below the Tejo river that is known for its great cuisine, wineries, castles, and other archeological sites. It's mostly agricultural, with a focus on cork and olive groves, however, it's also home to Beja and Évora, two beautiful towns both in low-density inland municipalities. The good news about Alentejo is that it's still one of the more affordable parts of Portugal, and almost all of its coast (which is beautiful by the way) is classed as inland and low-density, making it a great option for Golden Visas.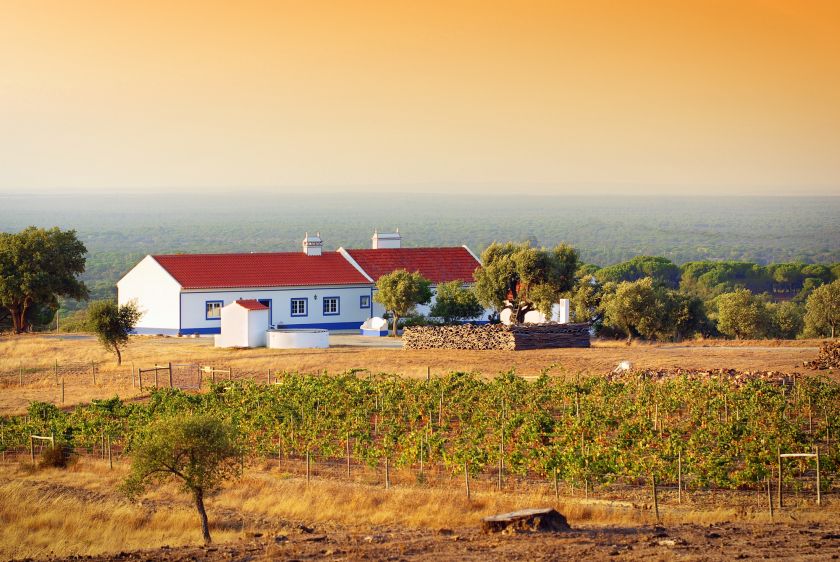 Madeira Islands
One of the most expensive regions for real estate on this list, but it is truly unique both geographically and culturally. It has a semi-tropical climate and is actually closer to Africa than Portugal. Its capital Funchal is the sixth-largest city in Portugal, meaning not totally secluded, and its islands are all classified as high-density inland parts of Portugal, meaning an investment of at least €500,000.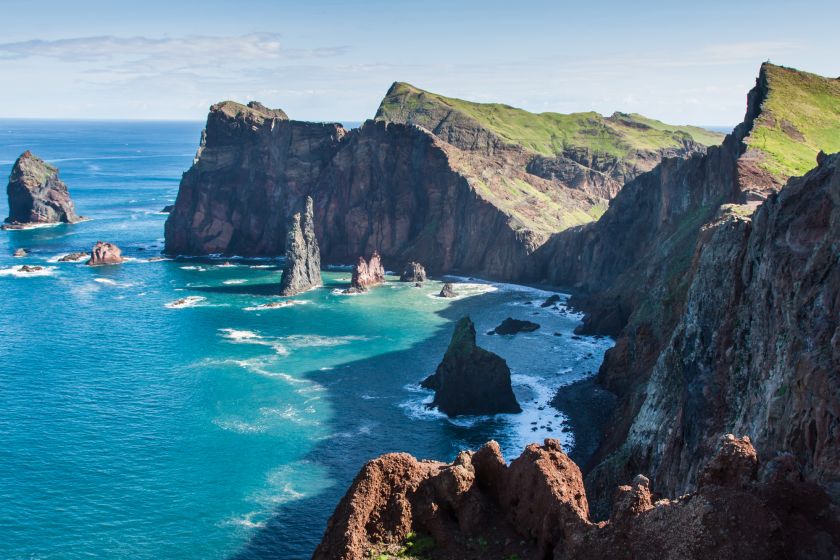 The Azores
If you are feeling adventurous, maybe the Azores is the place to buy real estate for you. Nicknamed the 'Hawaii of Portugal', it's an exciting place full of fumaroles, hot springs, caverns, and cliffed coasts. It's a haven for ecotourism, diving, water sports, whale watching, and hiking, so if those things speak to you, you shouldn't get bored. Real estate prices are a bit lower than Madeira but they are quickly catching up.
Broker Recommendations
In Portugal, brokers work for the seller rather than the buyer. This means that they are motivated to sell the property for as much as possible. You should also be aware that these brokers will typically not know a lot specific to the needs of Golden Visa applicants, which is why we recommend working with a buyer's agent in the case you want to purchase residential real estate with the intent to live in it.
That said, some of the real estate agencies and aggregator websites will give you a good idea of the market in all the available regions. The most popular ones are the following:
Real estate agencies (agências imobilárias)
Aggregator Sites
Idealista
Imovirtual
Properstar
OLX
BPI Expresso
Casa Sapo
Kyero
Green Acres
Alternatively, as mentioned above, it's highly recommended you work with an independent buyer's agent instead. Although be aware that the seller's and buyer's agents split the commission, meaning they will try to get the highest sale price possible. Make sure this person is trusted and recommended, this way you will know that they are working for you, rather than the seller and you can make your investment decision knowing that the broker has your best interests in mind.
They will help you find better deals and ultimately save you money in the long run. Also if you work with someone who is more familiar with the laws and procedures for Golden Visa applicants, you probably could do without a lawyer for at least the real estate transaction part of the process (although it's probably wisest to get a lawyer for the rest!). Anyways, that's one reason why working with an independent broker can be more cost-effective.
Additionally, many do not charge money upfront for this service. They will either take a percentage of the sale price, split between both the buyer and the seller's broker, or if there is no buyer's broker, they will take a standard rate of 7% of the sale price.
Some buyer's agents that have been popular with Nomad Gate readers include:
Pearls of Portugal
11Pier
Property Finder Portugal
Goldcrest
FAQ
How much does the Golden Visa real estate route cost?
To get the Golden visa, you will have to pay several fees including €5,325 per person for the issuance of the visa, and a €533 processing fee per person. On top of that, you will have to pay the relevant taxes and fees that are to be made at purchase such as IMT (Property Purchase Tax), Stamp Duty, any notary costs, legal fees, as well as mortgage taxes if you have a mortgage.
There are also some taxes you will pay on a recurring basis (like property tax, wealth tax etc.) See the taxes and fees section for a full breakdown of initial and recurring property taxes in Portugal.
You will also have more fees to pay for each renewal. This will be a €2,663 renewal application fee per person, plus the €533 processing fee for all applicants including family members like before.
What is considered a 'low-density area' in Portugal?
An area is considered low-density if it has less than 100 inhabitants per square kilometer or the gross domestic product per capita is lower than 75% of the national average.
Note that this classification is decided based on the NUTS 3 level, not municipality or parish level. Basically the NUTS levels are a way of dividing Portugal for statistical purposes.
For a full breakdown see the map above, or try out our Golden visa real estate search engine with a specific address. The list of regions that qualify as low density is reviewed by SEF every six months, meaning this can possibly change over time.
What is considered an 'interior region' in Portugal?
Which areas are considered interior is a bit more set in stone compared to the definition of low-density regions, as they are determined by a list of interior parishes and municipalities that was published a few years ago. It is more of a geographical definition than one based on economics and number of inhabitants, although interior regions are not strictly regions that are away from the coast. There are some more sparsely populated coastal areas included in this category. or a full account of which areas are considered interior, refer to our Portuguese Golden Visa real estate search engine, or our Golden Visa property map.
What is considered as a property requiring 'rehabilitation'?
To be considered a property requiring rehabilitation, it must be a property where construction was completed at least 30 years ago, or it must be located in a designated urban rehabilitation area. You will need to get additional approval for your rehabilitation plans, making it a much more complicated and time consuming process than if you were to invest in the €400/500K properties and commercial projects, where this is pre-approved.
Due to the rule change, properties in an urban rehabilitation area that qualify are scarce, if any, unless you choose to go for commercial real estate.
Can you buy a Golden Visa property with a mortgage?
Yes, you can buy a Golden Visa property with a mortgage, as long as the minimum investment amount is not being covered by the mortgage. You must use your own existing capital for the investment, however, if you intend to buy a more expensive property and use the minimum investment amount as the loan deposit, this is ok.
For example, if you were to buy a property in a high density area (so, a €500,000 minimum investment amount), you could buy a property for say €750,000 with a mortgage for €250,000, but the remaining €500,000 would have to come from your own pocket in order to qualify for the Golden Visa, not the banks.
It's also much easier to get a mortgage in Portugal as a non-resident or temporary resident than in many other countries in Europe, although the deposit amount and interest rates are typically slightly higher than that offered to permanent residents and citizens.
You can however take out a mortgage or loan against property or other assets you own outside Portugal (e.g. re-finance your existing house in your home country). You can not use the property in Portugal as collateral, however, and not get this loan from a Portuguese bank.
Is it really necessary to get the Golden Visa for your children?
It really depends on an individual basis whether it is worth it or not. You need to stay in Portugal six years for citizenship, so if that is the goal for you and your family, then the Golden Visa is not necessary for any children if they can acquire citizenship before they turn 18. Note that they must also be able to pass a language exam to get citizenship.
Children under 18 can automatically live anywhere in the EU with you, so that gives them 6 years to attain citizenship before they are no longer minors.
I would, of course, discuss it with a lawyer to make sure you are making the right decision, but basically any child under 11 (although 11 that still could be cutting it close) should be fine without the Golden Visa.
Can I split the investment between several properties?
While not common, it is possible to split your investment among several properties if you wish, as long as it totals to the minimum investment amount. It's obviously going to cost you more in administrative and legal fees though.
The properties don't have to be at the same investment level, but say if you invest in a property in a high density area (€500,000 minimum investment) and a property in a low density area (€400,000 minimum investment), your minimum investment amount needs to be at least €500,000 split between the two properties.
Where can I find a lawyer for Portugal Golden Visa?
We recommend working with an experienced immigration lawyer to help you with the initial application and onwards. If you don't have one yet, here's a list of some that our readers have used and recommended for Golden Visa process.
What areas in the Algarve still qualify in 2023?
There are five municipalities in the Algarve that still qualify for residential real estate investments. These are Aljezur, Castro Marim, Alcoutim, Monchique and Vila do Bispo. Aljezur and Vila do Bispo are likely to be the most popular due to being located on the coast.
For a full list of parishes that qualify as inland in the Algarve see the following (in Portuguese)
Do I need to live in the property I purchased?
No, you don't need to live in the property that qualifies are your investment. In fact, with the Golden Visa, you are only required to spend on average 7 days per year in Portugal.
The property can be rented out for income while it is not in use, if that's what you wish. As mentioned prior, if you purchase a property with a pre-existing status as an alojamento local, it can qualify as a commercial real estate investment, meaning you are even less restricted geographically. So this is worth keeping into consideration if you don't intend to be living in the property all year round.
Cover image credit: Sonia Bonet Ruiz / Depositphotos
Join now!
Get free access to our community & exclusive content.
Don't worry, I won't spam you. You'll select your newsletter preference in the next step. Privacy policy.