Jurisdiction guide: Estonia 🇪🇪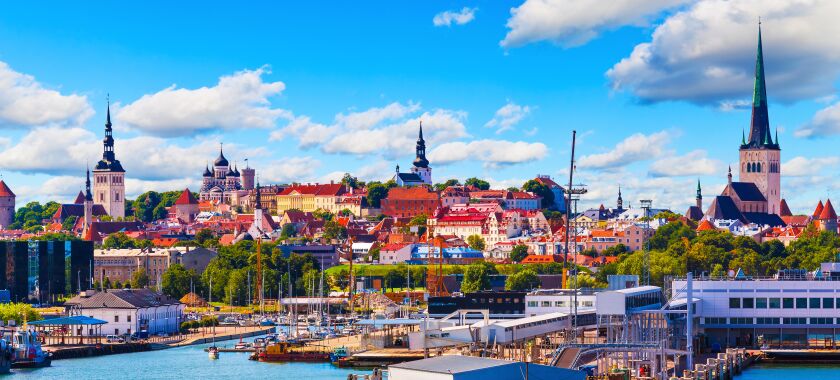 This jurisdiction guide is written by Sam Crawford.
When I first moved to Estonia, most of my family and friends admitted they needed to look it up on a map.
Note: Below this introduction to Estonia you'll find all our articles and guides about Estonia.
It's true that for a long time this small Baltic nation has flown under the radar for most people, but it has quickly been gaining attention for its e-residency program and being digitally forward thinking.
Fact box 🇪🇪

Population: 1.32 million (2019)
Area: 45.227 km2
Capital: Tallinn
GDP/capita (PPP): $23,723.31 (2019)
Government: Unitary parliamentary republic
Language: Estonian
EU & NATO member, part of Schengen Area
Currency: Euro
Time zone: Eastern European Time (UTC+2)
Typical time to complete tax return: 1-3 minutes
Human Development Index: #29 (2019)
In less than 30 years, Estonia went from having a crippled post-soviet economy to becoming the most digital advanced society in the world (according to Wired). Aside from its historical charm, clean air, and easily accessible nature, there are many reasons why you might consider Estonia as your homebase. Here are just a few:
Estonia is a digital nation, boasting a secure and transparent ecosystem in which 99% of government services can be accessed online. Whether it's voting, doctor prescriptions or opening a bank account, everything except getting married and signing the deeds to your new house can be done digitally (although they are currently working on the latter)
They are #1 on the tax competitiveness index. They have a flat corporate and income tax rate of 20%, however you don't pay any tax on profits that are reinvested into your business.
Thanks to its digital model and tax system, Estonia has become a leading innovator in the tech sector with a thriving start-up community and 5 unicorn companies Skype, Playtech, Wise, Bolt, and Pipedrive.
It has become a major hub for digital nomads and solo entrepreneurs, so much that Tallinn's Kalamaja neighborhood was ranked by TimeOut for being one of the coolest neighborhoods in the world due to its lively digital nomad community, many start-up incubators, and co-working spaces.
If you don't fancy living through the long cold and dark Estonian winters, you can still be a part of what this country has to offer by becoming an e-resident. We've written plenty about e-residency already and all the main service providers you can use here.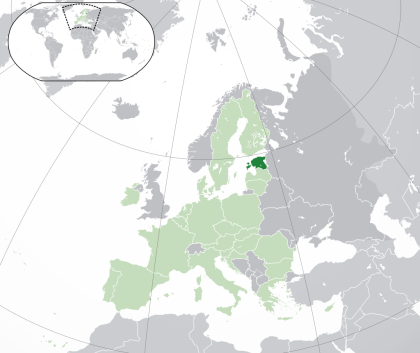 Moving to Estonia
If you are an EU/EEA citizen, it's as straightforward as moving to any other EU country, although you will want to go and register for your resident ID as soon as possible—it will be your key to pretty much everything else like opening a bank account, going to the doctors or even getting access to the free public transportation. If you are not, you will have to consider one of the visa options available.
Regular D-visas for work permits are generally a lot easier to get in Estonia than some other EU countries. This is because it's a small country with lots of start-ups, and it puts non-EU/EEA talent in more demand to help them accelerate.
There is also a Start-Up Visa program aimed at foreign entrepreneurs who want to establish their start-up in Estonia. The visa is valid for up to 18 months, and can be extended as a temporary residence permit if the start-up takes off and meets the 65,000 euro investment requirement.
Finally, Estonia is known to be one of the first countries in the world with a digital nomad visa. On this visa, it allows you to stay in Estonia for up to 1 year providing you can prove you work for a foreign employer and work location independently. The goal of the visa is to introduce people to Estonia and diversify the Estonian IT community, thus having a positive impact on local businesses. What's great about this visa (but perhaps a lesser known fact) is that while you should primarily be staying in Estonia, the digital nomad visa can be used to stay in any of the other Schengen countries as well.
Banking in Estonia
As I've said, Estonia has competitive tax rates but that does not mean it is a tax haven either. The main advantage of banking in Estonia has to do with easy remote day-to-day management, not a way to avoid taxes.
In fact, if you are opting for the e-residency route, you will face some difficulties opening a bank account in Estonia, as e-residency does not grant you the same rights as physical residency. Unless you have strong business ties with Estonia (such as a physical business location with employees based in Estonia) or you are either living in Estonia or are a citizen of Estonia, getting a bank account will be a bit more challenging—but still possible.
For more detailed information about banking, taxes and e-residency, we have compiled an ultimate guide that will even show you how to use your e-residency ID.
Guides and articles about Estonia