Did you know that every time you swipe your card in a foreign country, your bank is charging you exorbitant fees and giving you a terrible exchange rate? Yet, you can save thousands every year by choosing the right bank.
If you travel abroad for a week or two per year, 3–5% in various fees and bad exchange rates for international card use is not really a big problem. But as a frequent traveler or digital nomad spending most of your time abroad these fees add up quickly. In fact, you might be donating hundreds or even thousands of dollars yearly to your bank. I'm sure you could think of a better way to spend that money.
But what if I told you that there are banks out there that charge no monthly fees, 0% foreign transaction fees, 0% currency exchange markup, 0% ATM withdrawal fees and even refund fees imposed by ATM owners worldwide? Sounds like some sort of black magic right? Well it's not. I spent countless hours finding the best banks for nomads in North America, Europe and Oceania, so you don't have to. Read on to learn more about these incredible banks and how you can open an account with them today.
Nomad friendly banks in Europe
N26 (EUR — Eurozone, soon UK & US)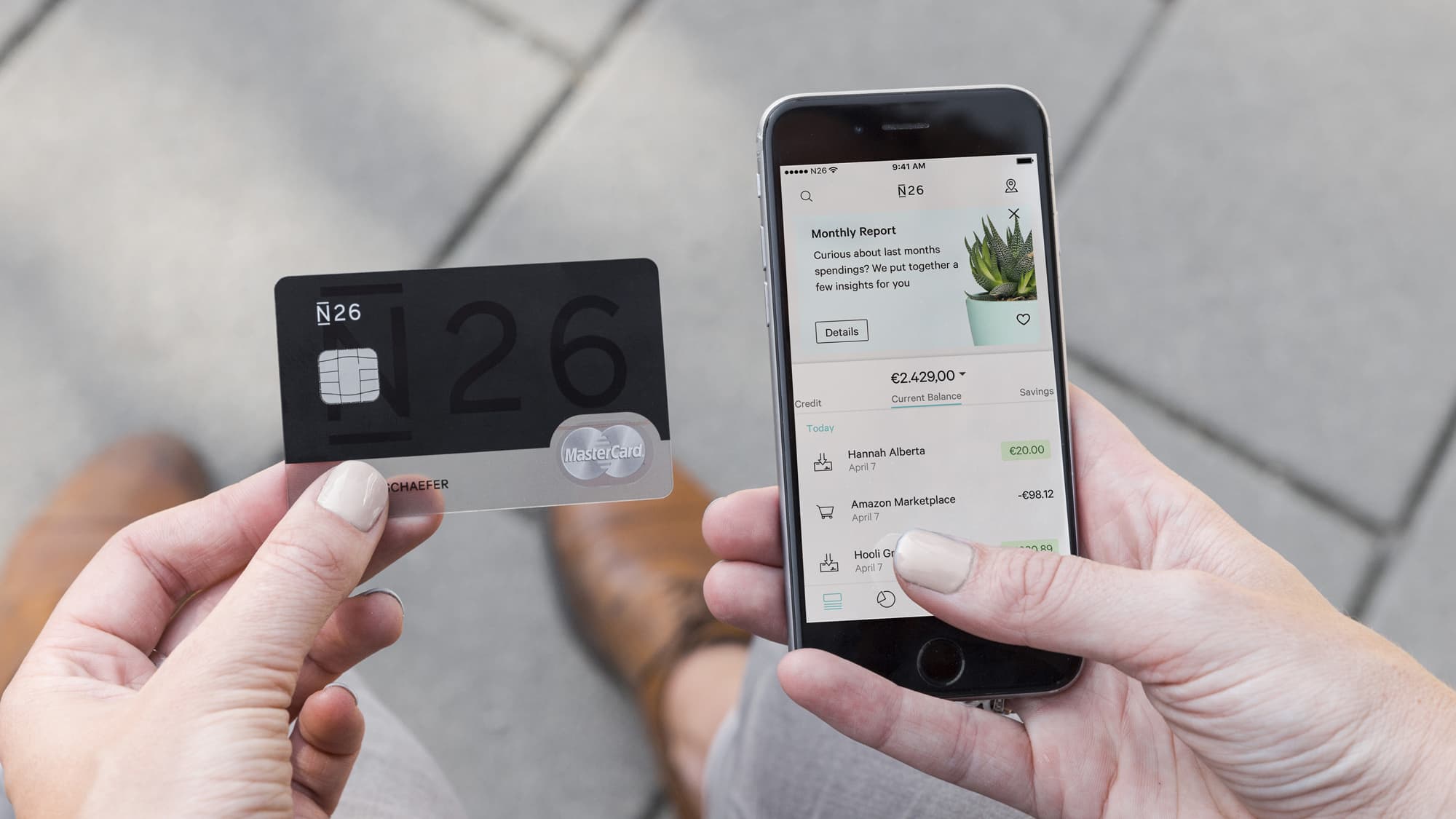 N26 makes it super easy to manage your finances on the go. Photo: N26
My favorite bank in Europe is definitely N26. By now it's one of the most mature of the user-friendly and innovative challenger or neo-banks that have revolutionized the European banking market in the last few years.
Having started out in Germany, N26's EUR account is now available in most of Europe—with plans launch in the United Kingdom in late 2018 and in the United States in 2019.
But don't worry if you're not currently in Europe, dear nomad friends. One of the best things about N26 is that you can open an account from anywhere in about 5 minutes. You just need your smartphone, an internet connection, and your ID.
(If you're unsure about the process, just read my article on how to open an N26 account remotely)
You'll still need a delivery address in Europe (specifically in Germany, Austria, Spain, Italy, Ireland, Slovakia, Greece, France, Belgium, Estonia, Finland, Latvia, Lithuania, Luxembourg, Netherlands, Portugal, or Slovenia.). If you're not currently in any of those countries, don't worry. As a global-minded citizen, I'm sure you can make some European friends that will allow to you use their address as a C/O address for the purpose of opening the account. You can easily change the address after receiving the card.
N26 is now offering a few different plans, but the free plan is probably still the best bet for most—unless you can take advantage of the excellent travel insurance the paid plans. That's the case if you're mostly based in a European country and often make trips abroad of up to three months at a time.
Highlights:
No monthly/yearly costs
No set-up cost
No ATM fees worldwide*
No foreign transaction fees
No currency exchange markup (you get the official Mastercard rate, which tend to be the best available)
The entire account opening process is online — you never have to physically show up anywhere
Fantastic, user-friendly app
Also a nice web interface for when you don't have your phone handy
More features than most neo-banks, including free Mastercard, Maestro card, low-cost & simple investment options, Apple & Google Pay, Transferwise integration, a business account for freelancers, and much more.
Card usage push notifications from the app, not SMS (great for peace of mind when you travel)
Can be opened remotely from anywhere, click here to learn more.
* They add a low 1.7% exchange fee for ATM withdrawals only in non-EUR currencies on the free plan. That's still much lower than the competition (typically 2-5% on all foreign spend, including point-of-sale).
Things to note:
They only support bank transfers within Europe (through the SEPA network) — but for other transfers you can just use TransferWise or similar services, which is the preferred way of sending money across borders/currencies anyway.
Like with many (most?) checking accounts these days you will not accrue interest on your deposits. But that's a small price to pay with what you save on using the card abroad. Instead, they do offer an option to invest your money in one of three simple investment plans, which over time should give you a much better return than the interest offered by most banks anyway.
Not all features and plans are available in all countries yet.
---
Monzo (GBP — UK)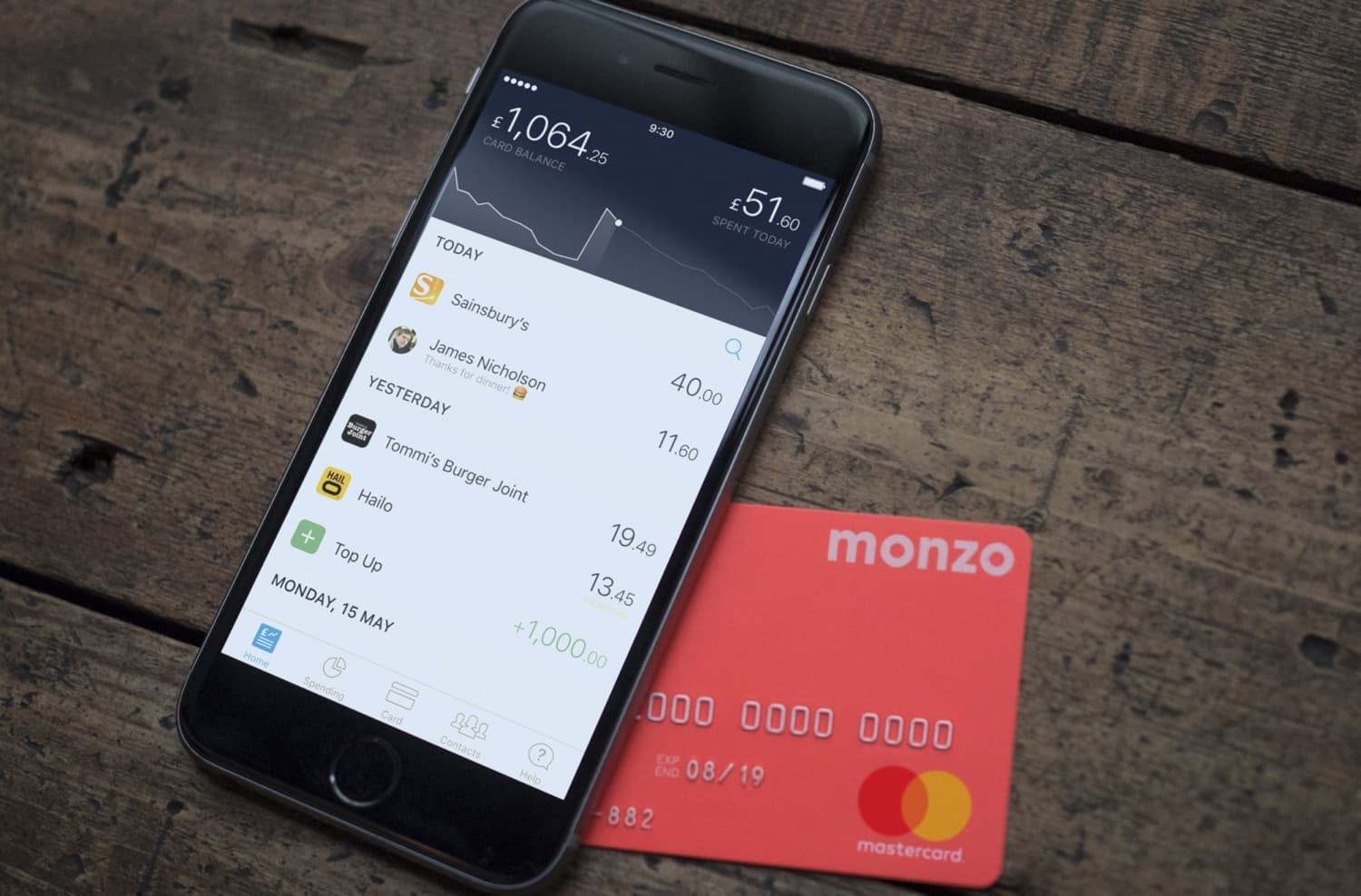 Monzo is a great choice for British nomads and travelers. Photo: Monzo
This rapid growing challenger bank is the closest thing to N26 in the UK. You get a free current account and debit card, a user friendly app which makes it easy to stay on top of your spending, and just a few, low fees.
The account is easily opened through their mobile app (including ID verification), and the debit card can be sent to any UK address.
Highlights:
No FX fee for card spend in any currency (you get the official Mastercard rate)
The first £200 of ATM withdrawals abroad is free every month, after that it costs 3%
Can be used with both Apple and Google Pay
Very good mobile app with excellent budgeting features, subscription management
Things to note:
You won't accrue interest on your deposits
Only native support for domestic UK bank transfers, for transfers to other countries you can use the built-in TransferWise integration
There's currently no web interface, so you can't access your account without your smart phone
---
Honorable mentions
Metro Bank (GBP — UK): Fee-free in Europe (the SEPA countries), fairly low fees elsewhere.
DKB (EUR — Germany): Similar fee structure to N26, but I have found their support to be quite bad (insisting that you email them in German, not English for example, else refusing to respond). Could be a good options for Germans still.
Norwich & Peterborough Building Society (GBP — UK): Fee free debit card usage worldwide (including ATM withdrawals). You need to keep a balance of at least £5000 in your account or pay in at least £500 per month to avoid a £5 monthly fee, however.
Nomad friendly banks in North America
Charles Schwab Bank (USD — United States)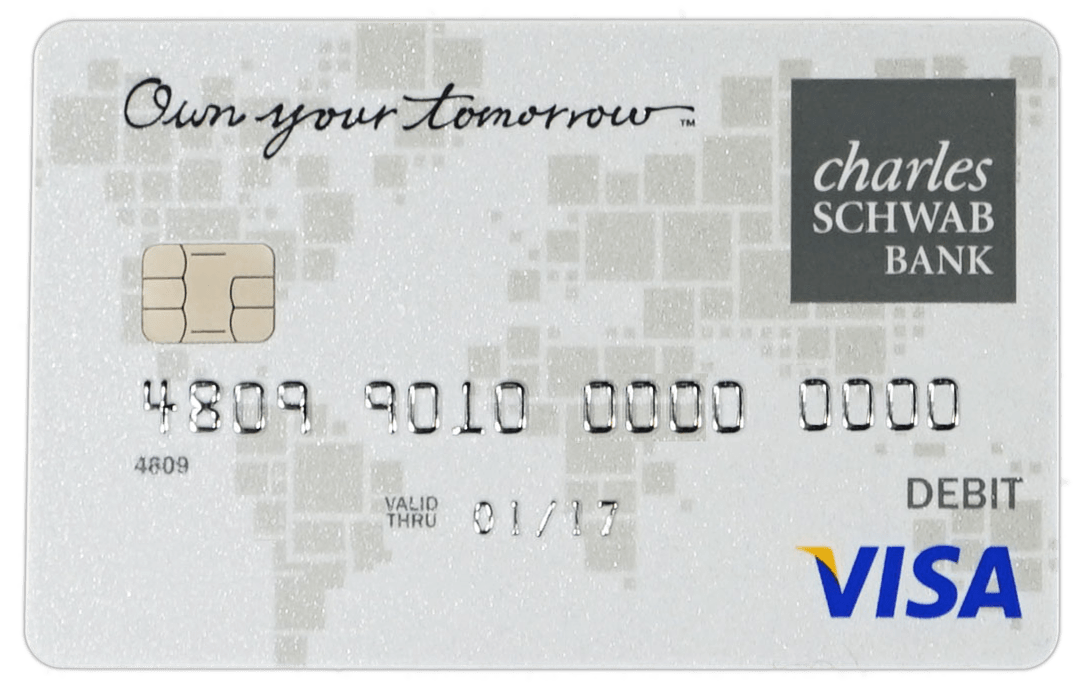 This debit card can save you thousands in fees and unfavorable exchange rates. Photo credit: tales of a wandering youkai (Flickr)
By far my favorite bank for nomads in the US, and perhaps even in the world. Pretty much anything is free, from all card usage globally to unlimited free checks (if you still use those). They even refund you unlimited amounts of ATM fees imposed by ATM owners worldwide.
The only thing that leaves me wanting a bit more is their online banking solution and mobile apps. They have improved a lot in since I first started recommending Schwab, but I will still only characterize them as OK. Then again, most US banks suck in this area.
Like most US banks it also requires you to be a US resident. But as long as you keep a US address on file they assume you are living there. If you don't have a US address while traveling or living abroad your account might be subject to closure. A mail scanning and forwarding service that offer street addresses (not P.O. boxes) can take care of this for a low monthly fee.
Highlights:
No monthly/yearly costs
No set-up cost
No ATM fees worldwide (they even refund fees imposed by the ATM owner!)
No foreign transaction fees
No currency exchange markup*
The account opening process is primarily online — you never have to physically show up anywhere. They do however have a few branches around the country, and I opted to open my account in one of them since I'm not a US citizen.
Get $100 deposited in your account after opening—click here to access the deal. (Nomad Gate members only—it takes 30 seconds to register for free!)
* You will be charged Visa's official rate, which is pretty darn close to the mid-market rate.
Things to note:
You need to be a resident of the United States. However, I opened my account while being in the country as a tourist through the visa waiver program. But I do have a Social Security Number and I had just applied for a State ID card, so I supplied that ID number as well.
The checking account comes bundled with a Schwab One brokerage account. Unless you have a brokerage account with them already you need to sign up for one when you apply for the checking account. It has no cost and you have no obligation to use the brokerage account.
If you are outside the US when opening the account online it is very important that you use a VPN. If not they will ask you to physically present yourself in a branch to verify your ID. This is the VPN I personally use, which works fine for this purpose. If you don't want to keep it, you can ask for a refund for 30 days after signing up.
OPEN A CHARLES SCHWAB ACCOUNT »
---
Honorable mentions
Capital One 360 (USD — United States): Quite similar benefits compared with Charles Schwab, but does not refund your ATM fees.
Do you know any nomad friendly banks in Canada? Let me know, so I can add them here!
Nomad friendly banks in Oceania
HSBC Everyday Global Account (AUD + 9 more — Australia)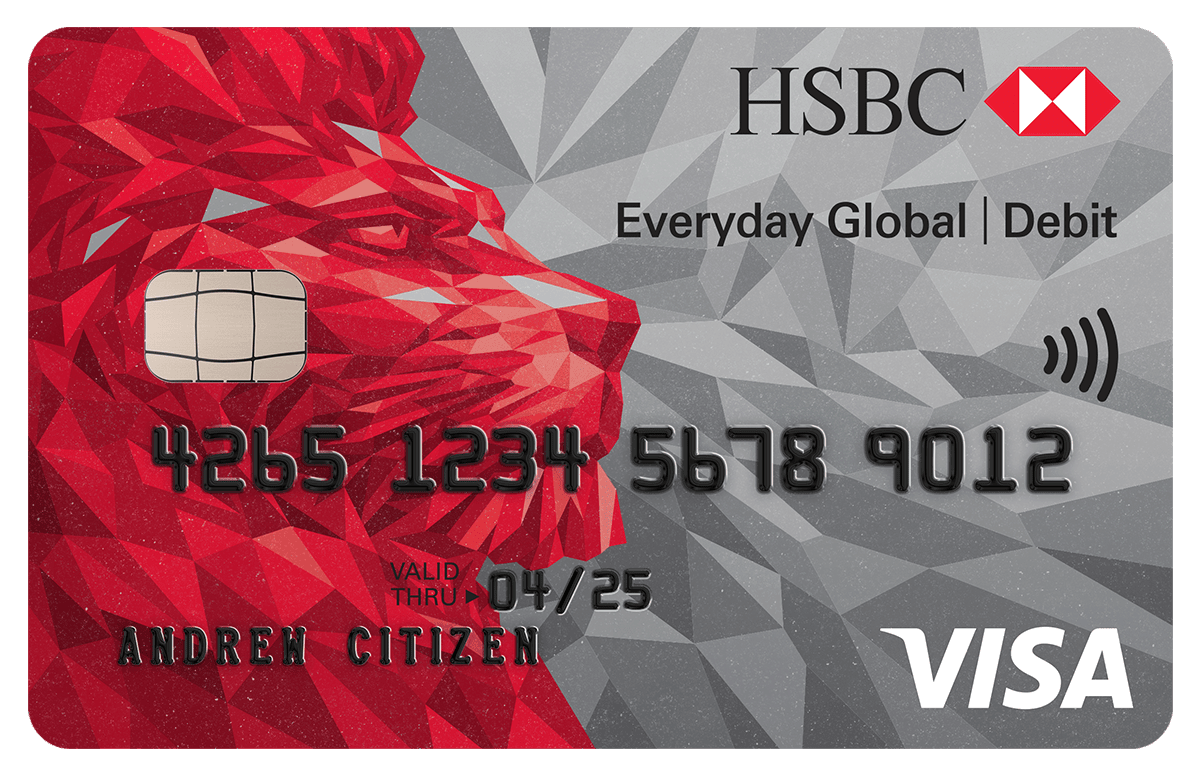 Launched in the spring of 2018, the HSBC Everyday Global Account is the first Australian multi-currency travel card and bank account without foreign transaction fees or "criminal" exchange rates.
Australian residents can apply to open an account online. Non-residents can try to apply through a branch, but you may not be accepted.
Highlights:
No monthly costs
No set-up cost
No ATM fees worldwide
No foreign transaction fees
You can hold a total of 10 different currencies on your card: Australian dollars, US dollars, British pounds, Euros, Japanese yen, Chinese yuan, Canadian dollars, Singapore dollars, Hong Kong dollars and New Zealand dollars.
No currency exchange markup (you get the official Visa rate if you spend in currencies other than the ones supported)
Can be used with both Apple and Google Pay
Things to note:
You won't accrue interest on the first $9,000 of your deposits
$1,000 ATM withdrawal limit and $10,000 card purchase limit
Currency conversions between supported currencies are not real-time over the weekend, but will be processed the next bank day. Card transactions will still work, even if you don't have a large enough balance in the relevant currency, but at a worse exchange rate than normal.
OPEN HSBC EVERYDAY GLOBAL ACCOUNT »
Citibank (AUD — Australia)

Citibank has earned a reputation for being a good option for Aussie travelers. Although their internet banking is so-so, with the Citibank Plus Transaction Account you get fee free banking around the globe, with no foreign transaction fees and you get the official Visa exchange rate with no additional fees both for ATM withdrawals and regular transactions around the globe.
To open an account you need to be a resident of Australia. You can easily complete the online account opening process, but you have to stop by one of their branches to show ID proof before they open the account. They have branches in most larger Australian cities.
Highlights:
No monthly/yearly costs
No set-up cost
No ATM fees worldwide*
No foreign transaction fees
No currency exchange markup**
Free bottle of wine when you dine in select restaurants
Fee-free international transfers
* They do not refund fees that the owner of the ATM might add, which is a common practice in large parts of the world.
** You will be charged Visa's official rate, which is pretty darn close to the mid-market rate.
Special thanks to Grum of wgopn for sharing his experiences with Citibank!
---
Honorable mentions
Air NZ OneSmart (NZD, AUD, SGD, HKD, JPY, GBP, EUR, CAD, USD— New Zealand): This innovative prepaid card offer 3 free international ATM withdrawals per calendar month, and can hold a variety of different currencies. If you are in a country with one of the supported currencies, this card can be a good option. If you need to use the card for transactions in unsupported currencies there is a 2.5% fee. There is now also a $1 monthly fee.
Other nomad friendly banks?
I have included all the nomad friendly banks I came across in my research, but if I missed a bank in your country please let me know so I can update the article!
If you're not able to open accounts with any of the banks listed in this article, check if there's a bank in the Global ATM Alliance in your country. These banks usually waive any fees when you use your card in a partner bank's ATM. Note that they usually still charge foreign transaction fees of up to 3%.
Another alternative can be using a bank with a large global presence, such as HSBC, and as much as possible use their ATMs abroad. Yet, tracking down the few ATMs you can use fee-free in a particular city can be quite impractical.
---
Transferring money between banks
If you successfully open one of the bank accounts that I've listed above, you might wonder how you can fund your account if your current account is in a different country. There are many ways of accomplishing this, but often using a service such as TransferWise can save you lots of money.