When I left the banking world in Estonia to become location-independent, I would have never guessed that I'd end up writing about Estonian banks just a few months later 😄. It's a nice round off for me and hopefully beneficial for you.
In this article I'll give you a brief overview of the history of Estonian banking, as well as a list of recommended banks and fintech you for your Estonian company and what it takes to open accounts with them. Let's start!
A short history of Estonian banking
Estonian banking history has been stormy, to say the least. After regaining independence in 1991, there was a boom of banks popping up like mushrooms after a rain. At the peak time, there were 40 banks for 1.5 million people. That period could be summarized by speculation on currency exchanges and notorious parties. And as you can probably guess, the majority of them didn't last very long. Interestingly, the most expensive Estonian TV series called "The Bank" is based on these times. Bankruptcies and mergers describe the second episode of Estonian banking history. For example, Eesti Ühispank (Estonian Common Bank) was founded when ten smaller ones merged.
Big Scandinavian banks took an interest in Estonian banking wild west after it joined the EU in 2004. Swedish SEB and Swedbank gradually took over the most popular Estonian banks Eesti Ühispank and Hansapank. One of the founders of Hansapank, with his two colleagues, started the investment bank LHV in 1999. Ten years later, they were granted a full banking license. Nordic banks DNB and Nordea merged their Baltic operations in 2017. The new bank Luminor became the third-largest in Estonia. Soon after, in 2019, American private equity fund Blackstone acquired 60% of it.
At the moment, there are nine licensed credit institutions in Estonia:
Most of the banks are tiny (including the bank that calls itself Bigbank
). There are really only four big players worth considering. The already mentioned two Swedish "giants" Swedbank and SEB, merged Luminor, and the modern Estonian bank LHV.
Bank accounts for e-residents
The E-residency program was set in motion in 2014 and allows non-residents to access Estonian digital services (company formation, tax reporting, banking, etc). For a better overview, you can read our guide to Estonian e-residency.
As an e-resident, there are mainly two types of companies that can get a bank account in Estonia.
The first type is businesses that have a strong connection to Estonia. It could be by having employees, business partners (just an accountant, unfortunately, doesn't count), suppliers, or production in Estonia.
The second type is the typical one-person online business with easily trackable income. Marketers, bloggers, coaches, influencers, contractors, traveling yoga instructors—they are all usual suspects.
Other types will find it very difficult to have an Estonian bank account. Banks will normally refuse large companies and businesses that operate in a single country or outside the EU. Fields like e-commerce, manufacturing, wholesaling, and intermediating services usually will not be accepted. And if your business is dealing with cryptocurrency—there is almost no chance.
Banks' willingness to work with the second type, digital entrepreneurs, has dropped remarkably after the Danske Bank money laundering scandal appeared in 2017-2018. Unfortunately for Estonia's reputation, it came to light that vast amounts of suspicious transactions passed through the country between 2007-2015. As a response, much stricter KYC regulations were set upon banks when dealing with non-residents. Enhanced due diligence measures resulted in a massacre of many e-resident accounts and fees placed on the remaining ones. Obviously, it has also become way more difficult to open new accounts.
Four big banks in Estonia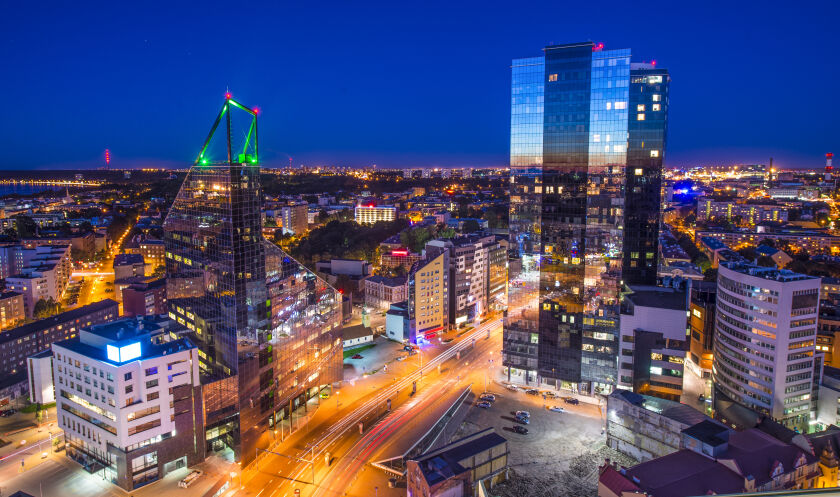 Swedbank, SEB and Luminor
Nowadays, the three biggest banks in Estonia usually only work with businesses with a strong connection to Estonia, or if you personally reside in Estonia.
These three banks have implemented a due diligence process fee instead of an account opening fee for non-residents. It is non-refundable in case you receive a negative reply. The cost ranges from €300-€750 in SEB and Swedbank, and in Luminor it starts from €1000. Swedbank and Luminor do not charge Estonian companies a monthly fee if the owners are within the EU/EEA. However, I wouldn't be surprised if they change their minds about it. If you are a resident outside EEA borders or from typical tax havens, you will pay a hefty amount for account opening and monthly fees.
I would really only consider applying for an account in these banks if, for some reason, you cannot get an account with LHV. The fees are generally higher, processing times longer, and they're not very open to non-residents anymore.
LHV was a launch partner of the e-residency program and still accepts location-independent entrepreneurs as customers without a strong Estonian connection.
Favorite among non-residents and many locals, it offers a simple, nice, and modern banking experience. LHV fees are the lowest in Estonia, customer service is voted the best, and they offer solid products. It has always aimed to do things a little differently. Be it the client service team wearing Estonian designer clothes, handing out gingerbreads at Christmas time, or setting up beehives on the roof.
The main founder of LHV bank, Rain Lõhmus, is the most colorful figure in the Estonian banking industry. He was among the originators of the biggest Baltic bank Hansapank in the early years. In 1999 he decided with a few colleagues to start the investment bank LHV. The name actually comes from their initials Lõhmus, Haavel, and Viisemann. After rapid growth in customer numbers and offered products, it is now the fourth largest bank in Estonia and the first among domestic banks. Since 2016, it is also listed on the Baltic stock exchange, and the share price has increased by 125% so far.
Rain Lõhmus loves to play rap music at company Christmas galas, and the management of LHV is just as bold when making business decisions. They were the first to offer payment infrastructure to fintech companies (Wise, Coinbase, Trustly, etc.). They also pioneered digital identification and bought the private loans portfolio from scandalous Danske bank—just to name a few. There is a whole book about LHV named "Pangasaladus" (Banking Secret), but let's get back to the account opening.
As I mentioned before, you can get a bank account even without ties to Estonia. However, you still need to provide a reason why you need an account in this specific country. If you can't come up with a good reason, you can say that you want to invest in the Baltic stock market. So far, it has been a perfectly valid basis, and everyone can use that.
Be mindful that you need to send documents and apply online—don't just show up in the office. You need approval first. There is a page for non-residents with all the necessary steps, documents, and prices. Usually, it takes about two weeks to receive a decision. After that, you can book a visit to the bank office. You only need to show up once for identification—subsequently, everything else can be done online. If you also want a bank card, make sure you preorder it so that you can pick it up during your visit.
If you still did it the other way and went to Estonia without approval first, you can go to the bank office and ask them to identify you. After that, you can submit an application online and email the required documents. In case of a positive decision, you can sign your agreements digitally with your e-residency card and do not have to go to the bank in person anymore.
Don't think that you will be handed a personal account on a silver platter when you successfully got a business account. With no connection to Estonia, you will have to bank with your company for at least six months before you will be considered for a private account. You will likely need to explain the need for that too. But the good thing is, you can invest in Baltic equities also as a private person
TIP: To make things easier, you can use Xolo, which has a partnership with LHV. They offer a full package of e-residency, setting up an Estonian company, a bank account, and accounting. LHV will charge Xolo customers half price for opening the account (€100 instead of €200) and a monthly fee (€10 instead of €20).
Special offer: Xolo is currently giving Nomad Gate's readers €100 credit when signing up through this link.
Highlights
Decent online banking and app
After the first meeting, absolutely no need to show up in person ever
Estonians can open a personal account fully digitally
Free SEPA transfers
Wise integration (for some currencies)
Relatively reasonably priced investment options and widest choice of equities. Free trading on Baltic markets.
Growth Account option for automatic investing in ETFs with smaller amounts. You can also tie your LHV bank card with it, so with every payment, some cents will go into the Growth Account.
LHV Trader (uses Interactive Brokers platform) for more active traders
Thanks to W-8BEN, it's 15% tax rate on US dividends instead of 30%
API (for integration with accounting, etc.). If you use LHV + Xolo they will prepare your tax payments every month, so you just have to approve them in the LHV app, which saves a bit of time every month
Low-cost credit card processing through EveryPay
Apple pay, Google pay, Garmin pay, Fitbit pay
Things to note
Account opening and monthly fees for non-residents. For companies registered in Estonia, Norway, and the EU (excluding Cyprus, Luxembourg, Malta), pay €200 for opening and a €20 monthly fee. For others, it's €500 and €50.
Bank card fees internationally (some FX markup, ATM fees)
They don't send bank cards to foreign countries. If you lose your card or it expires, you can have it sent to a friend (if you have one) or accountant in Estonia, and they can post it for you.
Cash-free offices. Depositing and withdrawing cash is only possible through ATMs.
Sending and receiving transfers in USD is only accessible for Estonian residents (both private people and companies registered in Estonia)
Fintech alternatives
The good news is that from the beginning of 2019, you no longer need an Estonian bank account to pay the share capital of your Estonian company. That means, as an e-resident, you can use any bank or digital bank in the EU/EEA if you don't want to make a trip to Estonia to open a bank account there. Two international business accounts are particularly suitable for Estonian e-residents: Wise Borderless and Paysera. For even more options, see our guide to the best business accounts you can open remotely.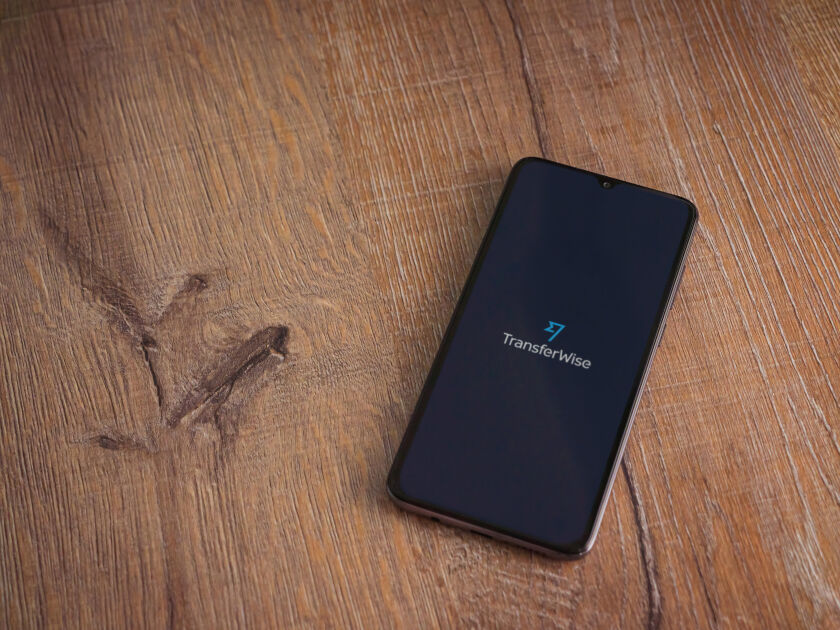 The first recommendation would be Wise Borderless which happens to be another Estonian company. In the early days, the founders actually went to Rain Lõhmus from LHV to get funding for their idea. He liked the guys but decided they had no idea how banking works—so he ended up not investing. He still helped them out with his connections in London and the friendship translated into LHV and Wise partnership in 2016.
They will provide you with local bank details in a range of currencies, a business debit card, and dirt cheap international transfers (perfect for paying yourself or international freelancers). Plus, it's free to both open and maintain your account!
You can keep more than 50 different currencies in your account, and you can convert these at a mid-market rate for a small fee. You can also pay in all of these currencies with your business card with no extra fee.
You can receive payments for free from Amazon, Paypal, and Stripe in the following currencies: EUR, USD, GBP, AUD, and NZD. You need to pay a one-time fee to set up bank details for these different currencies. (Note: US wire transfers carry a $7.50 fee while regular ACH transfers are completely free.)
Due to the Eurozone's negative interest rates (which means banks need to pay money to hold euros with the ECB), Wise will charge a negative interest rate of 0.4% on balances above €70,000 in your business account. Other currencies are free to hold.
The popular e-resident service provider Xolo integrates with TWise, so it's a great option for Xolo customers. Wise is also directly integrated with Xero and some other accounting software.
Special offer: Xolo is currently giving Nomad Gate's readers €100 credit when signing up through this link.
Highlights
Suitable for share capital payment for your Estonian company
Free account opening and debit Mastercard
Offers bank details for eight different currencies: in the Eurozone (Germany /Belgium ), Hungary , Romania , UK , USA , Australia , New Zealand , and Singapore .
Free transfers between Wise accounts, very cheap international transfers
Supports 50+ currencies
The mid-market rate for currency conversion and outbound transfers. When you pay with your card, there is no markup for currencies you own
Free payments from Amazon, Paypal, and Stripe in some currencies
Integrated with Xolo's accounting platform
Cash withdrawals are free up to £200 per month
Things to note
SEPA transfers to other banks are not free (at the moment €0.35)
Fee for receiving USD wire transfers
Fee for holding large amounts of EUR
The online card spending limit of £10,000/day and £30,000/mo may be restrictive for some users
Another good option is Paysera, which also offers business multi-currency accounts. It is free to open if your business is registered in the SEPA area (so it's free for Estonian companies). With Paysera, however, you need to have a personal account first. They have reasonably good exchange rates, but you are not getting the mid-market rate. SEPA transfers are not expensive; however, foreign ones are not the cheapest out there. They offer a VISA debit card for a fee, and it can only be delivered to EU/EEA countries.
Highlights
Suitable for share capital payment for your Estonian company
Easy to open, free for businesses registered in the SEPA area
Transfers are free and instant between most Paysera users (except for international companies and payment service providers
Supports 30 different currencies
Integration with accounting programs
Things to note
SEPA and instant SEPA transfers cost €0.20
International transfers are not the cheapest
Approximately 1-3% exchange rate markup for most major currencies
Debit cards are only delivered to EEA countries
€5 for issuing the card, fees for withdrawals in EUR and other currencies, and paying with the card (other than EUR)
---
I hope you found this overview helpful.
Please let me know in the comments below if you have any questions!
Cover image credit: Sean Pavone / Depositphotos
Join now!
Get free access to our community & exclusive content.
Don't worry, I won't spam you. You'll select your newsletter preference in the next step. Privacy policy.