The Portuguese Golden Visa market is global in nature. This means that people from all over the globe inquire about the visa, its conditions and what properties and level of investment they would need to purchase to qualify for a real estate related Golden Visa residence permit. The last 30 inquiries we have received for the Golden Visa originated from no less than 15 countries, from Asia, North and South America, and the Middle East, which shows how the Golden Visa appeal has broadened.
The first wave of interest in the Portuguese Golden Visa led to an increase in the understanding of the visa's benefits and a broader appreciation of Portugal's unique and positive characteristics, which have been linked to a sustained growth in tourism and a marked rise in FDI (Foreign Direct Investment) numbers. This has raised several challenges:
Golden Visa applicants, having understood the qualities of Portugal as a lifestyle destination, are increasingly seeking to combine an investment with some personal objectives, leading to a more confused picture in the applicant's mind.

The popularity of the program and Portugal, as a destination, have led to substantive price increases exactly in the areas where most Golden Visa product has historically been available. With investors being bombarded with attractive real estate offerings around the world, later-stage investors are seeking returns in the period during which they must hold the Golden Visa investment (five years). However, not only have early fixed-income products (many achieved by building in a cash-back style return into an inflated sales price) now disappeared as values have increased, but real yields have come down as prices have increased.

The myth that Portugal starts and ends in Lisbon: the city of Lisbon is a historical, cosmopolitan, cultural, popular, compact European capital. But Porto and the North are the birthplace of this beautiful land and are steeped in history. The Algarve has a greater expatriate population, from many foreign countries, and one finds English widely spoken. The Silver Coast including locations such as Fátima represent some of the country's religious gems. The sheer volume of positive press that Lisbon receives tends to swamp the rest of the country and an impression may arise that many other areas are secondary. In investment terms, this is simply not the case.

The perception of the market and each region's relative advantages is being influenced by data which is often outdated and which reinforces the preference of the local real estate agencies. It is important to work with people able to independently compare the relative advantages of each area and its real estate.
Real-life examples of the Golden Visa conundrum
Recently, a client asked our team to find a high-yielding portfolio of properties to ensure that they earn at least 5%, and if possible, benefit from future price increases. The husband very much liked to be close to a surf zone to make the most of the few weeks a year of personal use, and the wife wanted an upmarket modern property with no work or maintenance. They however wanted to be near a cosmopolitan zone.
The challenge was clear: based on possible yields the Algarve was the most obvious candidate region: you can still find investment properties for a few hundred thousand euros, and so the possibility of building a portfolio exists. Due to lower prices (comparatively to Cascais and Lisbon, for example), yields above 5% can be achieved. As most of these yields are market-driven, in other words not linked to fixed-income offered by the seller or developer, and the region continues to benefit as the leading recipient of tourism in Portugal, further market-driven price increases can realistically be expected.
When you apply the next criterion, namely being close to a surfing zone, the far Western Algarve is the best fit, which coincidentally offers Portugal's only coastal Golden Visa at the €400,000 level. Nonetheless, the Silver Coast, with its epicenter about an hour north of Lisbon, has a great reputation as a surfing coast. Its real estate is also generally cheaper (even though new build inventory is substantially more expensive than traditional product) with much of the property built in recent years being modern. However, due to its regional characteristics and the fact that winters are cold, generating year-round rental revenue is challenging and weekly summer lets are nowhere near that of the cities or in most cases the more popular areas of the Algarve.
But the Silver Coast offers small, and quite traditional, towns. The smaller town size also translates into a smaller expatriate population. This means that the clients decided to look at the Lisbon and Cascais area, which they very much liked.
The couple were faced with the decision about whether their personal lifestyle preference would prove to be more important than the yields and possible capital appreciation of the properties. To assist their decision-making process, we suggested that they could spend the two weeks of personal time in a rental property in their ideal holiday location, meaning that this criterion need not skew the others.
Another example involved an investor who started from the premise of a fixed-income opportunity which qualified for a lower Golden Visa threshold of €350,000, by virtue of it being the refurbishment of a building older than 30 years located in a historical centre zoned as part of the town's regeneration.
The location was pristine, and the views superb. Better, it was a fully managed, turnkey (hands-off) solution with a high fixed return and some personal use. Despite units being small (and therefore price per square metre various times the regional average), the deal had been packaged as a fixed-income Golden Visa opportunity.
The deal seemed to perfectly match the investor's requirement: she wanted a high-income fixed income and to exit the investment after the five-year Golden Visa period had passed. However, on closer analysis, the attractiveness of the deal began to fade, as regards this investor: despite the apparently high returns, the developer only started to pay the higher return well over a year after the purchase (with a reduced investment until then). Moreover, the project start date had been moved twice and any new clients had their high income start date delayed. On average, it seemed as though the client would have to wait a year and a half to start receiving the higher income. This was an 18% average decrease per annum on the higher rate of return when distributed over the five years.
The investor also asked questions about what guarantees they had, in the event of failure of the developer or of the development, of receiving their income. The reality was that, in case of business failure, and based on a similar example in a different country, the likelihood of the individual unit owner receiving the uninterrupted return, much less, trigger any buy-back clause, was minimal. It quickly became evident that the investment was not a good match for this client, who quickly understood that building a multi-property portfolio aiming at the higher Golden Visa level of €500,000, was a better solution. The added advantage was that one of the properties could be kept after the five years, and used for personal holidays, while the others were sold off. An important lesson which many clients fail to consider is the independent guidance (which the client should expect to receive from any professional helping them) asking them to reflect on, and define, their priorities. While every client has the right to change their mind, real estate is an emotive topic, and there is always a risk that during a visit, and influenced by beautiful views, modern architecture or stylish fittings, all the logic and pre-trip planning is sacrificed.
The discussions about situations such as those described above, can be held ahead of any visit, to ensure that the options are agreed ahead of a trip. If any buyer, Golden Visa or otherwise, has doubts about the areas or feels they absolutely need to visit many areas to guarantee that they appease their conscience, they should plan some general tourism dates ahead of, or separately to, a property inspection visit.
Diligence trumps gut-feel, local knowledge beats online posts
Even the most experienced real estate investor suffers from bouts of know-it-all-itis. When we have traveled the world and invested in multiple locations, some factors repeat themselves. But every market has its peculiarities. What might seem to be the case at first site, may be different on closer inspection.
A recent client, using very reasonable logic, was worried that past performance on yields was not a good indicator of future returns. Perfectly logical. He then stated that properties in a region which had relied on tourism in the past, were more prone to being affected by fluctuations in the market than properties in a larger city, such as Lisbon. While at first glance this may appear to make perfect sense, there were, in this example, three flaws in the logic:
i) tourism is the motor of the Portuguese economy and the region which he was analyzing was the country's number one destination and had accompanied Portugal's tourism growth for 9 successive years. The city in which the property was located had shown that its popularity had grown, even in a crisis;
ii) prices in Lisbon had grown to an extent which meant that the risk of a correction and the lack of local clients, which could act as a counterbalance, was high; and
iii) Lisbon represented a significant premium, meaning that margin for error was lower in an apparently more "stable" city.
To avoid the sorts of situations above from happening, buyers should return to their original criteria and the reason why they, and their real estate partner, defined a list of inventory matching their priorities. If those priorities are changed along the way, then a search risks being, at best, ineffectual and time-consuming and, at worst, redundant and needing to be repeated. This can be frustrating for all involved, especially when clients are traveling from afar.
Deciding on the best Golden Visa solution for you
Note: The logic can also apply to non-Golden Visa searches!
Location, location, location: how often have we heard this strap-line?
The starting point for any search must include location. But it cannot exclusively be this factor. It may be easier to focus on what type of Golden Visa investor you are. Here are a few examples with corresponding suggestions of the real estate options, using the assumption of the lowest Golden Visa level available matching each scenario:
The cheaper the better
€280,000. That is the lowest real estate Golden Visa available in Portugal. Add to that a guaranteed rental income during a five-year period, and this is a cheap, uncomplicated option. The project to which we have access also pays 4% for 5 years.
This investment requires the investor to accept an inland (i.e. not prime) location, further travel time from major transport hubs (if they intend to use it themselves), and longer resale times. It is an excellent option for those applicants who are not emotionally tied to Portugal as a country, who intend to spend the minimum time in the country, and who simply want to spend as little money as possible. It is also a good option for someone who wants to help in the regeneration of a low-density inland area. The benefit will add real value to the local community, because the transfer tax will go to local municipalities and the builders are likely to be local.
The urbanite
For those accustomed to living in large cities, and who intend to visit frequently or insist on using their own property, large cities are limited to Lisbon and Porto. Two main options exist:
The €350,000 Golden Visa is limited to refurbishment projects located in regeneration areas. Some of these projects come with fixed-income, in the region of 4% per annum. Typically, with price increases, this limit corresponds to a one-bedroom apartment in a historical neighborhood. The apartments are also usually part of a group of several contained within a single building which has undergone refurbishment, and it is rare to find the cheapest units available (they tend to get sold to friends and family of the developer, or their closest contacts). Therefore most €350,000 Golden Visa options are priced at anywhere up to €450,000.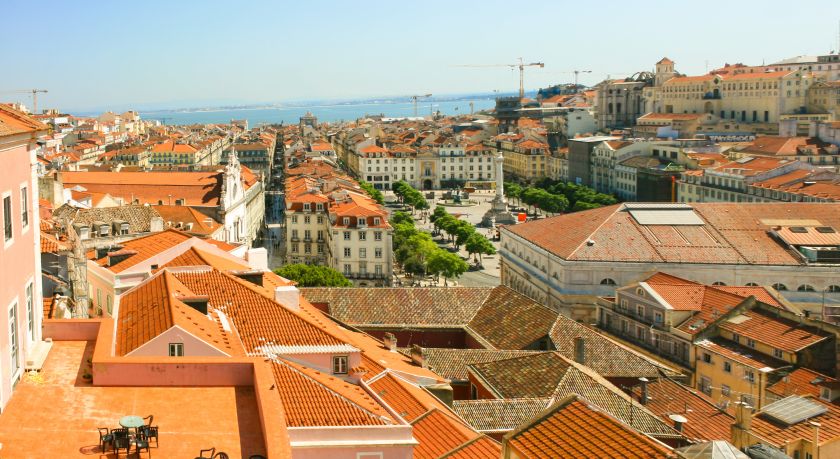 The €500,000 Golden Visa applies to any real estate, whether residential or commercial, or industrial, or mixed-used. In these larger cities, forget portfolio-building. Prime areas come at a premium and even peripheral areas have fast-growing prices. Focus on finding the best property as close as possible to the limit, which might be, for example and with a bit of time and help from the right partner, a refurbished apartment with a water view. This is NOT generally for those seeking high returns or capital appreciation, as Portugal's main cities have suffered an increase of between 40-60% in the last 3-4 years, and yields have come down proportionately. Some projects are off-plan and the Golden Visa will have to wait until such time as the redevelopment work is complete. In those cases, the real estate is not a good fit for those who want to start the process quickly. Do not expect a bargain-basement deal in these cities: they rarely, if ever, exist.
The "bang for your buck" or family option
This is a good fit for those who want to provide a larger property for a family whose family members will visit and who may have children or grandchildren. It also is an excellent option for those who place importance on lifestyle and personal use, or who intend to have personal time in the property.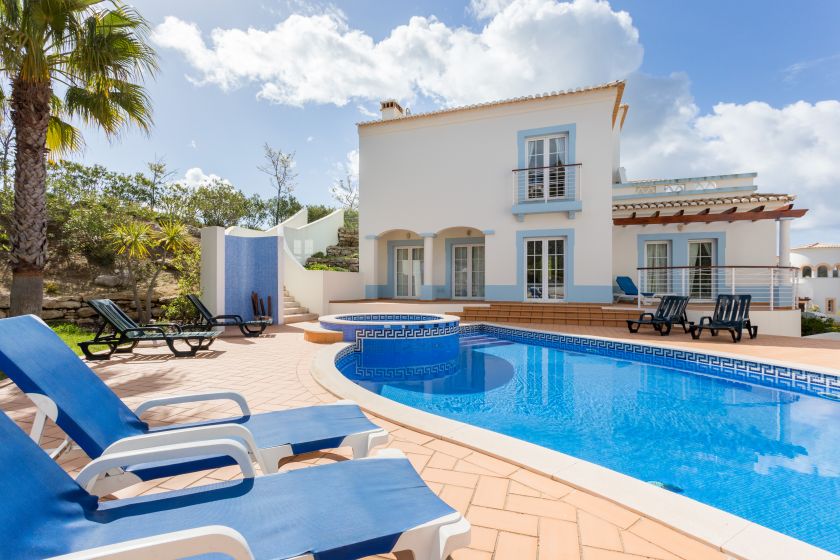 The €400,000 Golden Visa options are located in a low-density area which means that there is potential for upside capital growth as the impact of the improvement in the market tends to filter through to lower density areas last. The "bang for your buck" options are those that would appear to offer better than average potential for upside growth. This is also an excellent option for those looking for proven rental history generated via the general market, through both good and bad times.
A car is needed, although beaches in this region are 5-10 minutes' drive, but this is NOT a good fit for those relying on public transport.
The investment portfolio
Aim to spend €500,000. This is an ideal approach for investors who want to diversify their risk. Because it is likely to include properties in different locations, this is unlikely ever to be less than €500,000. The focus here is on building a revenue-generation portfolio made up of two to three properties. The key focus is on purchase price with a view to maximizing returns. This is also an excellent option for investors who want one property which might also act as a personal holiday home, and a second which is pure investment. After the compulsory five years of holding the investment and obtaining the permanent residence, one or both of the properties may be sold, or one retained for continued personal use and possible future permanent occupation.
---
Portugal Senior Living
Algarve Senior Living and Portugal Senior Living, both our brands, provide comprehensive solutions for the senior expatriate market, with a strong emphasis on the Algarve, as well as the Lisbon/Cascais/Estoril area.
We are a full-service solution provider for the senior market, and the only company to offer long-term rentals (winters, full-year and 1 or 2 month "discovery" or try-before-you-decide stays) as well as properties for sale. Through our network of real estate partners, we have a national reach including Porto and the North, as well as inland provinces.
Learn more about Portugal Senior Living
Special offer for Nomad Gate readers
For anyone contacting us through Nomad Gate, we provide a 20% discount off our greater Lisbon or Algarve Discovery Tours. If you purchase a property through our company, we will even refund the cost of the tour!
To get help planning your retirement and/or real estate investment in Portugal, leave your email in the form below:
Cover image credit: Nomad Gate. License image for free.
Join now!
Get free access to our community & exclusive content.
Don't worry, I won't spam you. You'll select your newsletter preference in the next step. Privacy policy.