The good old US of A. Perhaps you are a frequent traveler there, looking for a practical way to do business there, or you are an American that lives abroad and needs a convenient way to avoid high international fees. Whatever your reasons, opening a bank account in the world's largest economy can come with many benefits, although, if you are a non-resident, you might face several challenges if you don't know exactly where to look!
Despite being a very technologically advanced country, the US banking world is known for still being rather old school. Not only do they carry hefty foreign transaction fees and aren't particularly multi-currency friendly, but online banking can also leave a lot to be desired. The majority of banks rely heavily on face-to-face interaction (including some instances when your account gets suddenly locked), and even accessing your bank from abroad sends up an immediate red flag for many - definitely a less than ideal situation for a global citizen, digital nomad, or international entrepreneur.
In fact, I remember the days where I had to visit my US bank branch every time I was going abroad to relay my whole travel itinerary so that they wouldn't decide to block my 'suspicious' activity and leave me penniless on my trip (and in one instance, they still blocked it anyways 🙄)
However, there is no need to feel disheartened. While this can happen in some circumstances, a large portion of US banks are increasingly foreigner-friendly, and contrary to belief, many will now allow you to open US bank accounts without a social security number!
What you will need
First of all, it's important to understand the diverse banking landscape in the US. You have probably heard some of the big names like Bank of America, but there are also many regional and state-specific banks, credit unions, online banks, and investment banks. As a non-resident, we would recommend looking towards the bigger banks like Chase Bank, Bank of America, or Citibank. To our knowledge, they are all open to non-residents. Smaller and more local banks have a lower risk threshold and will likely turn you away if you don't have a US address.
On top of that, the required documents you need to submit in order to open an account vary depending on the bank, state, or even branch. However, US residents will generally be asked to submit the following for a personal checking account:
Social Security Number (SSN) or Individual Tax Identification Number (ITIN)
Passport or ID
US address and proof of address (i.e a utility bill)
Minimum deposit
In some cases, a US phone number to access online banking
When the banks are dealing with non-residents, they will be looking for something to compensate for these documents in some way, so they can be sure to open an account while fulfilling all KYC and AML requirements.
If you are a US citizen living abroad, this should naturally be relatively easy to provide. For the US address, you can either use a close relatives' or a mail forwarding service (although banks have started to become picky about these in recent years so an actual residential address is preferred). Any of the major banks, as well as several online banks such as Ally Bank, Charles Schwab, and Capital One, will let you register remotely (just perhaps use a VPN and don't tell them you live abroad!)
As for everyone else, depending on whether you want to do this remotely, in person, or you are looking to set up a business account, there may be some additional steps and requirements, as well as other options you should probably consider. We hope that with this article, we can help you find the best solution for you.
Preparation is key
Thus, due to the ever-changing nature of banking policies, it's crucial to prepare before approaching the banks. Call up in advance to check the requirements. Make sure to verify:
Do I need an ITIN or SSN?
Do I need a US address? What kind of proof do you need?
What's the minimum deposit?
Do I need to prove my source of funds somehow?
Will you accept this document?
It is vital to note that if you don't properly research this and just head straight to the bank, you may even get disqualified to apply at that bank again.
Also, if you are going in person, we recommend finding a branch that is used to dealing with non-resident requests. If you walk into any old branch, some of the tellers may not be fully trained in dealing with these issues and will deem it not possible.
Now hopefully, we haven't scared you away with this warning, believe me, many people before you have managed successfully. However, if after the preparation you are still unsure, and especially if a trip to the US is off the cards and you are looking to do this remotely, we recommend seeking professional help from a specialty service dealing with non-resident banking.
❗ Beware, many services will say they can get you a US bank account as a non-resident without an SSN, but a lot of them are scams and may be attempting to deceive you or pursue it through illegal means.
We can personally vouch for Global Banks, after hearing success stories from our own contacts. Global Banks are always kept up to speed with all the latest policies and should be able to help you find a suitable bank in the US through their contacts.
Please also be aware that if you intend to get a bank account without an SSN or ITIN, the minimum deposit may be a lot higher than usual, sometimes even above $10,000.
Opening a Personal Account
First of all, if you don't have an SSN, having an ITIN will enormously improve your chances when applying for a US bank account. Most major banks as well as others will accept ITINs. Alliant Credit Union for example, welcomes remote account openings from non-residents if they have an ITIN.
An ITIN is a type of tax identification that the IRS uses to document non-residents for tax purposes. The process is quite complicated and will require you to have some kind of connection to the US, due to which you have to file tax returns in the US. You can find info on which non-residents are required to file a tax return on the IRS website. Also, it may be worth checking out IRS Certified Acceptance Agents (CAA) to help you get an ITIN.
We have been thinking of writing a more in-depth article about how to get an ITIN for non-residents in the near future, so if you are interested, sign up for our newsletter and we'll let you know when it's ready!
If you don't feel like heading down the ITIN path, contrary to popular belief it is still possible to open a non-resident account without an SSN or ITIN, but it is not a total guarantee. It depends significantly on having the right banking connections along with several considerations such as nationality, tax residency, (blacklisted passports and citizens and residents in countries which the US has sanctions against will have a much harder time), and your source of income.
Unfortunately, the list of possible banks is not evergreen. You can pretty much guarantee that you will have an easier time with most of the more prominent brick and mortar banks since they are more used to dealing with non-resident clients. The rules are constantly changing, so the required documents needed can vary by bank, state or even branch in some cases.
One bank that may not require a social security number may change its mind in a month's time. Take COVID for example, with travel becoming increasingly tricky, many banks became more flexible to set up an account remotely, considering that it is not as easy to visit the US in person.
Recommendations for Personal Accounts
Wise is the pioneer of borderless banking. It started as a way to send money abroad without large exchange fees and long waiting times by sending it between their own international branches. It has since become a major player and competition to traditional banks, allowing you to open up borderless bank accounts in several countries, including the US, and currency wallets for over 50 countries.
Depending on your reason for needing a US account, you might want to consider Wise or any of the other great fintech options available. Of course, it really depends on your reason for needing a US account. While fintech services are a good option for quick transactional banking, it's probably better to save it for supplementary use and not to store large quantities of money. Overall, it all depends on your reasons for opening an account. Most people looking for a US personal account will find that Wise is an easy and reliable solution to satisfy their banking needs. If your reasons are more complex, you might want to consider a brick-and-mortar option instead.
Wise at a glance
Highlights
Multi-currency banking with debit card
No need for any US connection or address
Great option for freelancers and digital nomads
Supports 50+ currencies as well as USD
Low fees for currency exchange and outbound transfers. No fees for sending to other Wise accounts
Supports ACH direct debit
Things to note
Daily transaction and spending limits apply depending on where you are registered.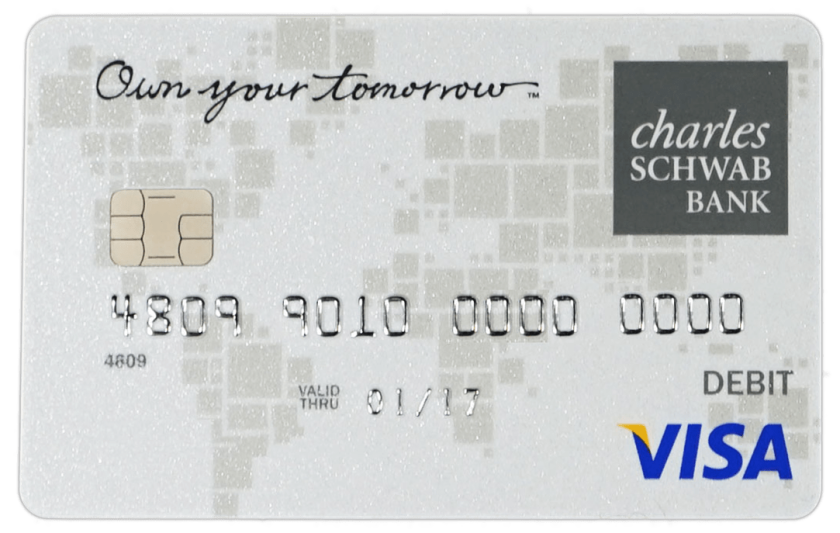 We've covered Charles Schwab before, and it has to be the #1 US bank for digital nomads. And you can see why, considering they have no foreign transfer fees and refundable fees on foreign ATM withdrawals. They also have no monthly or annual fees. They also claim you can open an account with them in 10 minutes online. These features all make it very attractive for digital nomads and frequent travelers.
The flip side however is that they don't open their standard accounts for non-residents (but see below for information about their international accounts). Even if you are a US-citizen living abroad, it's probably best not to mention it. If you have a US address you can use, combined with a VPN, however, it should be ok. For non-residents, there are mail forwarding services out there that can take care of this part for a low monthly fee. As an alternative, they have an international account option which doesn't require an SSN, ITIN, or US address, and even comes with a debit card. The caveat to this option is that it requires an initial $25,000 deposit to open.
Finally, if you are looking for a good US investment option, Charles Schwab also offers brokerage accounts for individuals in over 100 countries and considering they are primarily an investment bank, they have higher interest rates than some other banks on the list at 0.05%
Charles Schwab at a glance
Highlights
No foreign transaction fees
Refundable ATM withdrawals (even when the ATM provider charges)
No monthly or annual fees
0.05% interest rate
Things to note
Need a US address or a $25,000 initial deposit
We've heard positive things about non-residents opening accounts with Chase. Their simple requirements make it quite favorable on this list, as they only need some kind of tax identification number - either an SSN, ITIN, or EIN, and an ID which can be simply a passport. Chase is a pretty common choice for Americans, and you will find their ATMs all across the US.
Their fees are pretty standard for a large bank. There is no minimum opening deposit and their monthly fees are $12 per month for the most basic plan, $25 for their premium and Sapphire accounts. The fee can be waived if you maintain a certain balance (depending on the plan), and for the basic plan, it is also waivable if you have $500 or more in monthly direct deposits. Something to bear in mind is their foreign transaction fees, which are usually around 2-5% of the entire purchase. Also, their savings accounts' interest rate is currently 0.01%, which is definitely not the best you can find.
Chase at a glance
Highlights
Plenty of plans to suit all needs for non-residents
ATMs are widely available
No minimum opening deposit
Low monthly fees
Things to note
Foreign transaction fees can be high
Low interest rates
Bank of America will generally allow you to open an account as a non-resident for both personal and business use if you often visit the US for work or studying, however, they will require you to see them in person. It depends, but it is known to be one of the most foreigner-friendly on the list. However, if you want access to internet banking, you will need a tax identification number (like with Chase). Fees and conditions also vary depending on the state in which you apply with Bank of America, but monthly maintenance fees and minimum opening deposits are very low for all of their options. Foreign transaction fees are 3%, but they have many international partner ATMs which will help you avoid extra withdrawal fees when taking out cash abroad.
Bank of America at a glance
Highlights
Low monthly maintenance fees and minimum opening deposits
Very familiar with opening accounts for foreigners
Lots of international partner ATMs
Things to note
Relatively high foreign transaction fees
No internet banking without a tax identification number
Opening a Business Account
For a business account, you will most likely need to set up an LLC in the US. It's a fairly painless process that can be done in just a few minutes online. Going the LLC route is definitely the most comfortable way, as it is doubtful that you will manage to open a US bank account as a foreign entity.
While not impossible, you need to show a long track record of a business connection to the US, a lot of money to deposit, and possibly even a personal history with the bank. Once you have an LLC, the good news is opening a bank account is also rather simple to do, even remotely.
When choosing which state to file your LLC, most people choose either Delaware, Wyoming, New Mexico, or Nevada. These four do not have any state taxes and offer the most foreigner-friendly business laws. If we could choose one for digital nomads, it would be New Mexico. They offer a combination of favorable privacy laws, low costs, no tax on non-resident companies, and no annual reports or fees. Once you have set this up, you also need to apply for an EIN (Employee Identification Number) a.k.a your LLC's tax number. For more detailed info on the process to get an LLC, check out the FAQ section below.
With brick and mortar banks, the response you might get to opening a non-resident account will vary. It's possible that many will ask you about your connection to the US market, and if you have offices there. Maybe they will require a considerable deposit which might just not be an option for you as well. There are lots of deciding factors to be taken into account and you will likely have to visit a branch in person at some point. Here are our top choices, but remember, preparation is key and it's worth a phone call before booking a trip to the States. You can also consult Global Banks for professional advice on business accounts as well.
Like with personal accounts, we recommend Wise for business too. There are many great fintech options in our article on the best business bank accounts to open from anywhere.
Recommendations for Business Accounts
In addition to supporting personal accounts, there is also Wise Business, which will give you higher transfer amounts while still keeping exchange rates at 0.5%. For both personal and business use you will also get your own debit card linked to your account. It's definitely a good solution if you have less complex needs and need an easy no-frills way to send and receive money from the US without being a resident or opening up a resident LLC for your business.
Wise Business at a glance
Highlights
Efficient money management reduces admin needs
Supports 50+ currencies as well as USD
Low fees for currency exchange and outbound transfers. No fees for sending to other Wise accounts
Unlike traditional banks, no daily minimum balance or monthly fees
No EIN required
Things to note
Daily transaction and spending limits apply depending on where you are registered
No FDIC insurance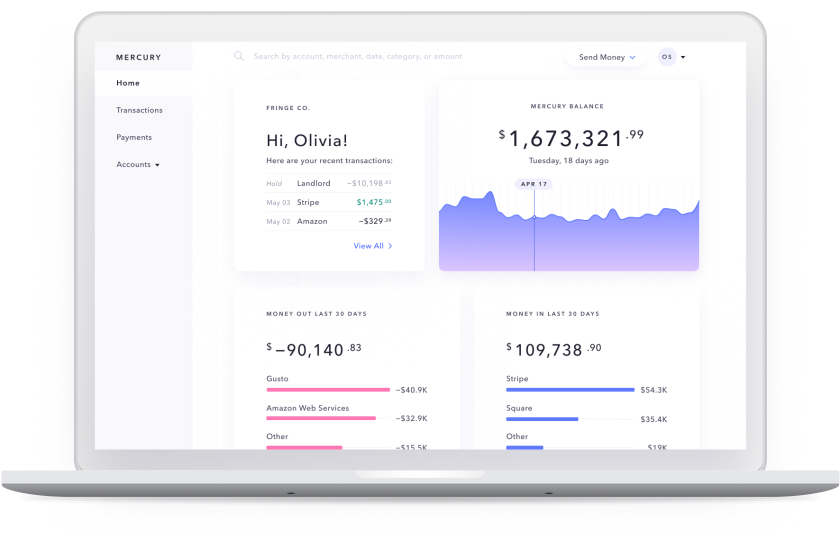 Mercury is another one we have featured before and we highly recommend it for US banking. It is a US product that was built as a banking solution for tech start-ups. With Mercury, you will need to set up an LLC, but the good news is that you don't need to be physically in the United States to set up a business account with them, as you can do it from almost anywhere except a few sanctioned countries.
To be honest, since the US is the focus here, the ease Mercury provides for LLCs together with the low fees, high interest rates, and the multi-currency access that Wise gives makes it without a doubt the best choice when it comes to setting up a US business account remotely.
Mercury at a glance
Highlights
Specifically tailored towards tech start-ups in the US (and accept non-resident LLCs)
They only charge for wire transfers, otherwise no fees
Comes with both physical and virtual debit cards
FDIC insured up to $250,000
Things to note
Outgoing transfers are not made in the name of the business, but rather Mercury (but a business name can still be added to the message)
It's better to state that you will be doing business with US companies if asked, otherwise they might not approve your account
Chase for Business is a great choice for business big and small, and one of the most well known banks in the US. You won't be able to open your account fully remotely (exceptions may be made during the pandemic depending on your business volume and whether you have an ITIN or SSN), however most of the initial work can be done online. We recommend them because you only need a minimum of a $2,000 daily balance to avoid the $15 fee, which is relatively low compared to the general US market. They also have quite a large selection of business credit cards with all sorts of travel rewards. As mentioned earlier, Chase is also a great option for non-resident personal accounts, and it's also quite easy to link them together if you wish.
Chase Business at a glance
Highlights
Easy to link to a personal account
Business credit cards with all sorts of rewards (only available once your business has some history with them)
Daily balance requirement is relatively low
Things to note
You will have to visit in person to complete your account registration
High fees for international transactions, especially compared to Wise Business
Citibank is another great choice for businesses, also letting you open a company account with your LLC. If you are CitiGold client, or at the very least, have a Citi account from another developed country (such as Hong Kong or Singapore), it's possible to do this remotely as well. Bear in mind, however, that the minimum deposit for doing things remotely is $15,000, so depending on your restraints, it might be more worth it to go on a trip to the states instead to sort it.
It is a very international bank with around 700 branches in the US and over 1800 branches overseas in 160+ countries, and there are suitable plans for both small and large businesses, starting with their most basic account, CitiBusiness Streamlined. In this one, you can not make more than 250 transactions per month and the monthly fees are $15 per month, which can be waived if you maintain a $5000 account balance. Their plan for larger businesses has no limit on monthly transactions but the monthly fee is increased to $22 per month. Overall the interest rates on their business accounts are more favorable than Chase at 0.05%. Foreign transaction fees are up to 3%.
Citibank at a glance
Highlights
Easy to access all over the world
Lots of plans depending on the size of your business
CitiGold clients can set up an account online
Things to note
High minimum deposits
Monthly transaction limits for most plans
High fees for international transactions, especially compared to Wise Business
Frequently Asked Questions
What are the advantages and disadvantages of having a US Bank account?
Let's start with the pro's 👍
With the US dollar being the world's banking currency, and the land of the free being a credible country worldwide, it brings a lot of international leverage. Since there is a high degree of trust for transfers coming from US accounts, US banking is very smooth and efficient and will not receive the same amount of scrutiny as bank accounts from some countries.
In addition, the US does not provide any info to other countries about their taxpayers, meaning you can enjoy a great deal of privacy with a US bank account. The funny thing is, the US expects other countries to share this information regarding US taxpayers abroad - that's the kind of negotiation power the US dollar has.
On the other hand 👎
Remember 2008? Their higher risk tolerance is what makes the US a convenient place to bank, yet it also means the US has the highest rate of bank failures in the developed world. It's just something to bear in mind if you are thinking of putting all your life savings in a US bank account.
On top of that, it is very US dollar-centric and the fees for foreign transactions can sometimes be rather exorbitant if you are not careful. If you are going to be dealing with different currencies often, it is best to try out the fintech options instead (or a combination of both perhaps)
How do I get a US credit card?
Chances are, many who are looking for a US bank account want a US credit card, which offers some of the best reward rates in the world. Having no SSN in the US can make things challenging, but there are still options. Many major card issuers such as Bank of America, American Express, Chase, and Capital One will accept you if you have an ITIN. Without an ITIN, you have little chance of getting approved.
The other important hurdle for getting a US credit card is proving a strong US credit history. Unfortunately, the most common credit bureaus do not monitor international credit history, so unless you do have some US credit history, you are probably not going to get the platinum! For that, it is best to look first at large international banks like HSBC, which will often take into consideration your credit history abroad and will let you sign up for a US credit card with no prior history.
If you have no US credit history, your best bet is to get an ITIN, sign up for a bank like Bank of America and after some time request a secured credit card. After about a year of responsible spending and on-time payments you'll likely have a good enough credit history to qualify for more interesting unsecured credit cards.
What are the tax implications of having a non-resident account?
If you are a so-called "US person for tax reasons", you are probably subjected to citizenship-based taxation already and required to submit a US tax return. For those who are not citizens or a 'US person for tax reasons, you will only be subject to taxes on any US income or income "effectively connected with a US trade or business" i.e you have a physical US operation with employees, premises, or other physical assets. Non-resident LLCs will require you to file an annual "informational return" to the IRS, but again you will only pay taxes in relation to any US trade or income (for example if you have employees or contractors in the US).
Non-residents are exempt from paying any tax on the interest you may receive from bank deposits, savings & loan institutions, credit unions, insurance companies, or portfolio interest. The same applies in that you are only exempt if there is no connection to any US trade or business.
What do I need to form an LLC?
First of all, a name that complies with the rules in the state you are registering. Different states have different rules on how you can name your LLC. Then you will need to file the "Articles of Organization" which can be done online very easily. Next, appoint a registered agent who will accept all legal and other business mail on the LLC's behalf. This is a person who has a physical address registered in the state of your LLC, but there are numerous private service companies who will do this for you for a fee. Then, you must apply for an EIN on the IRS website. You must do this even if your LLC has no employees.
Do I need a US address?
You should clarify with the bank if they are after a physical US address where you can live or a postal address. US banking relies a lot on sending mail (for instance when you are waiting to receive your card) so for many banks, a postal address or PO box should be enough. However, some might be looking for proof that you live at the address (e.g. your phone bill) so it's important to check, as this will determine if the bank is compatible with you. Some are pickier than others.
---
Let me know in the comments if you know any other good options, or if you have any feedback about any of the ones I listed above!
Cover image credit: Alexander Grey
Join now!
Get free access to our community & exclusive content.
Don't worry, I won't spam you. You'll select your newsletter preference in the next step. Privacy policy.