Up until now, anyone with a Portuguese tax number (NIF) living outside of the EU, Norway, Iceland, and Liechtenstein, were required to hire a fiscal representative, regardless of whether they have tax obligations in Portugal or not.
A fiscal representative is typically responsible for communicating with the Portuguese tax authority on your behalf (usually a lawyer), with the requirement often leading to unnecessary costs for those residing outside of the country.
However, as of July 1st, those with no tax obligations within Portugal no longer need a tax representative, despite having a NIF.
Furthermore, those with tax obligations in Portugal (such as owning property, investments, or other assets in the country), can waive their requirement for fiscal representation by registering with the Portuguese Finance Portal's new electronic notification system.
You can enable the electronic notifications through the following steps:
Step 1:
Visit the Finanças login page, and log in with your tax number and password. The password is normally mailed to you or your lawyer when registering for your NIF.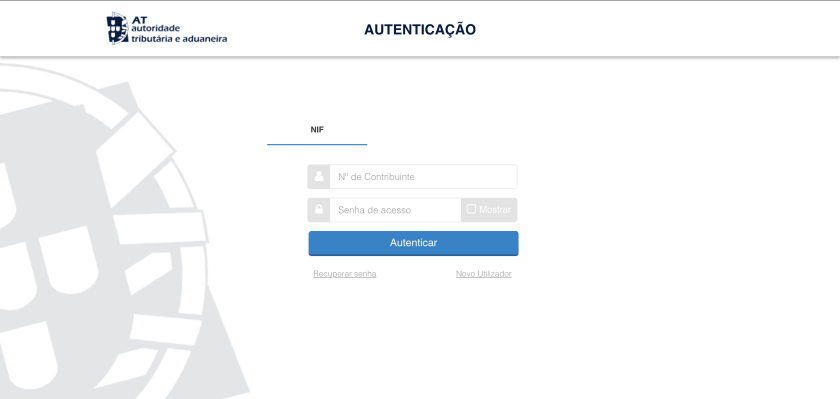 Step 2:
Then you need to navigate to "Notificações e Citações" (Notifications and Citations) > "Gerir Canais" (Manage Channels) > "Canais de Notificação" (Notification Channels). Or just click this link.
Then, next to Portal das Finanças, click "ativar" (activate).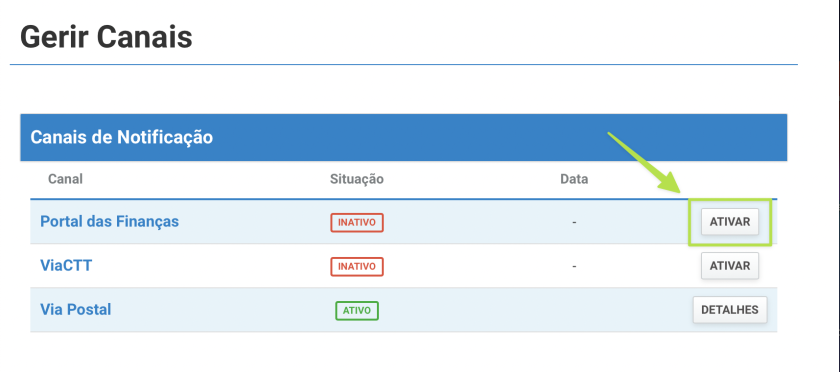 Step 3:
Then you will need to accept the terms and conditions, and the notifications will be enabled at the beginning of the next calendar month, assuming there's at least 10 days left in the current month. Otherwise the notifications will be activated the following month.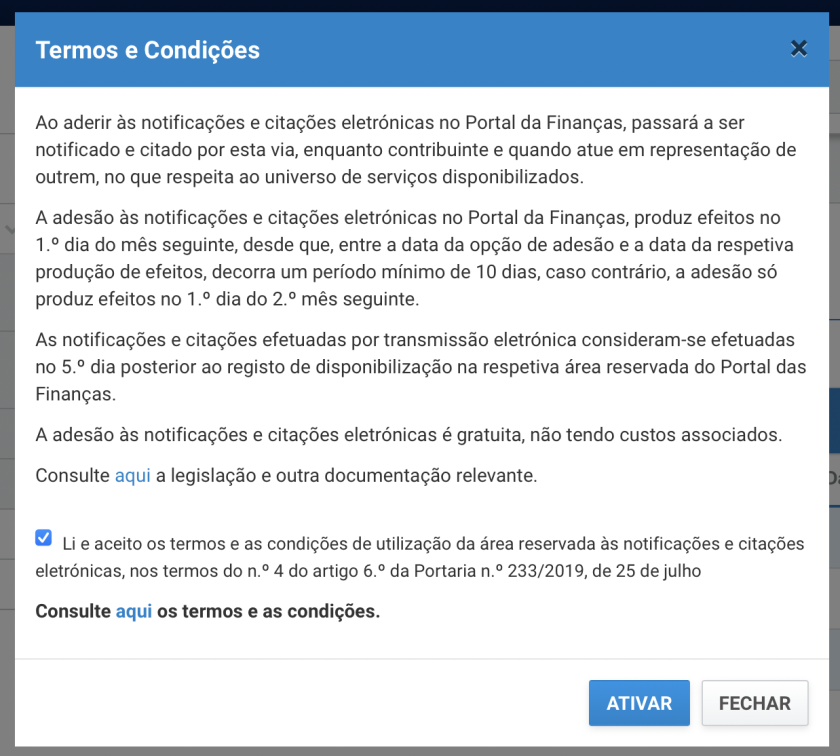 If you are a foreigner from outside the EU/EEA seeking to move to Portugal (such as by applying for the D7 Visa or Golden Visa, you will—as far as we know—still need a fiscal representative to get your NIF in the first place. For more info about NIFs and how to get one both in person and remotely, as well as companies that will get one for you, visit our guide on how to get a NIF for non-residents.
Cover image credit: Nomad Gate. License image for free.
Join now!
Get free access to our community & exclusive content.
Don't worry, I won't spam you. You'll select your newsletter preference in the next step. Privacy policy.