Once in a while you come across a product you had no idea that you needed, yet overnight it becomes an indispensable tool. For me, one of those products is Curve.
Since it does so many different things, it's hard to summarize it in a single sentence. The official tagline reads "all your cards in one," but that's not even close to covering all the benefits a Curve card can offer you.
In this article I cover:
Top 7 reasons why you need Curve
How to get Curve—step by step
Which card to choose? Blue vs Black vs Metal
Where is it available?
Upcoming features
My feature wish list
If any of the following descriptions fit you, Curve has the potential to improve and simplify your financial life greatly:
You have more debit & credit cards than can comfortably fit in your wallet
You often travel internationally
You use airline reward credit cards to collect miles when you shop
You want an easier way of managing your finances on the go, but you're not ready to cancel your brick & mortar bank account just yet
You want to withdraw cash with your credit cards for free
You want a simpler way of dealing with expense reports (e.g., for your company)
You want an easy way to track your spending across all your bank accounts and credit cards
You want to protect yourself from credit card fraud, and minimize the consequences if you lose your wallet while traveling
You don't want to remember different PIN codes for your payment cards
Top 7 reasons why you need Curve
1. Give your wallet some breathing room 😌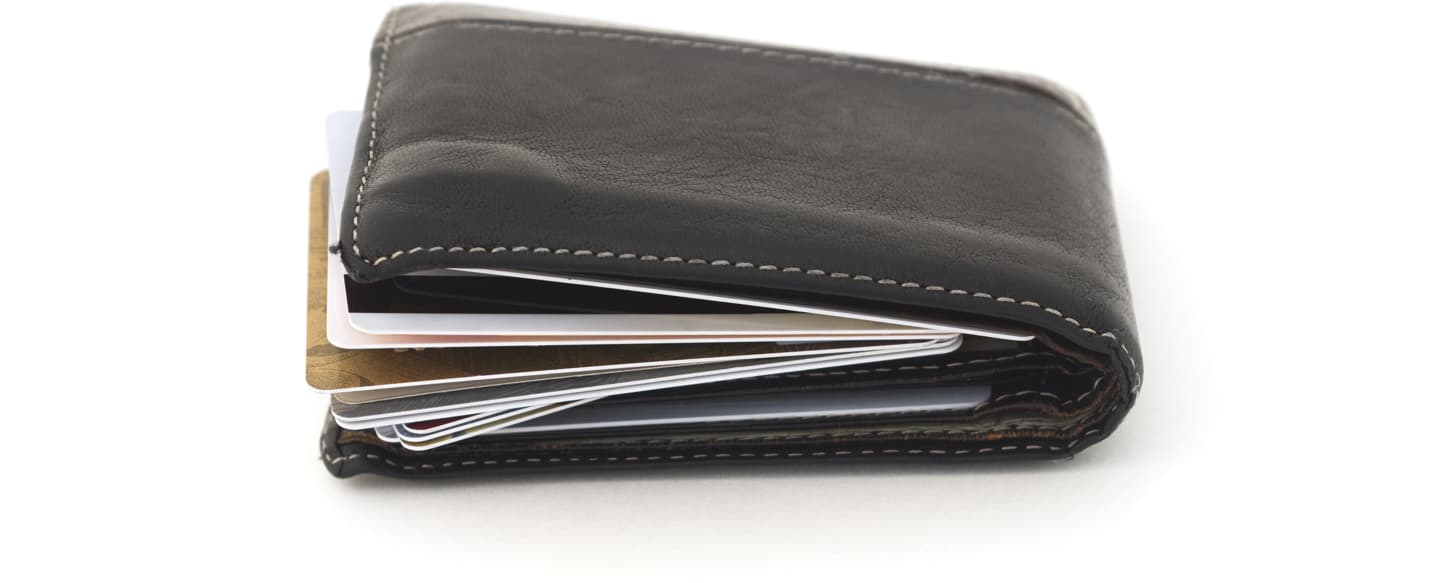 The headline benefit of Curve is that you can replace all your credit and debit cards with only one card.
Most of us—especially frequent travelers—have at least a few different credit and debit cards. Instead of carrying them all with you at all times, you can add all your Visa, Mastercard, Diner, and Discover credit, debit and select prepaid cards to Curve. Then just pick which card you want to have active in the Curve app.
Can Curve really replace all my credit and debit cards?
Yes, with some caveats:
I generally recommend to always carry one Visa and one Mastercard, in case one of the networks experience issues. Personally, I carry a Curve Mastercard and a Chase Sapphire Reserve Visa credit card.
For certain transactions where a large sum is temporarily blocked on your card (such as when renting a car with insurance excess or paying for fuel at the pump), Curve is less than ideal. It will still work, but the blocked amount will be debited from your selected payment method. It will be refunded once the block is removed, but due to the way card networks work, it may take a few days before showing in your account.
American Express blocked Curve again for the second time last year, so Amex cards currently aren't supported.
2. Give your legacy bank superpowers 🚀 & save money on foreign exchange 🌏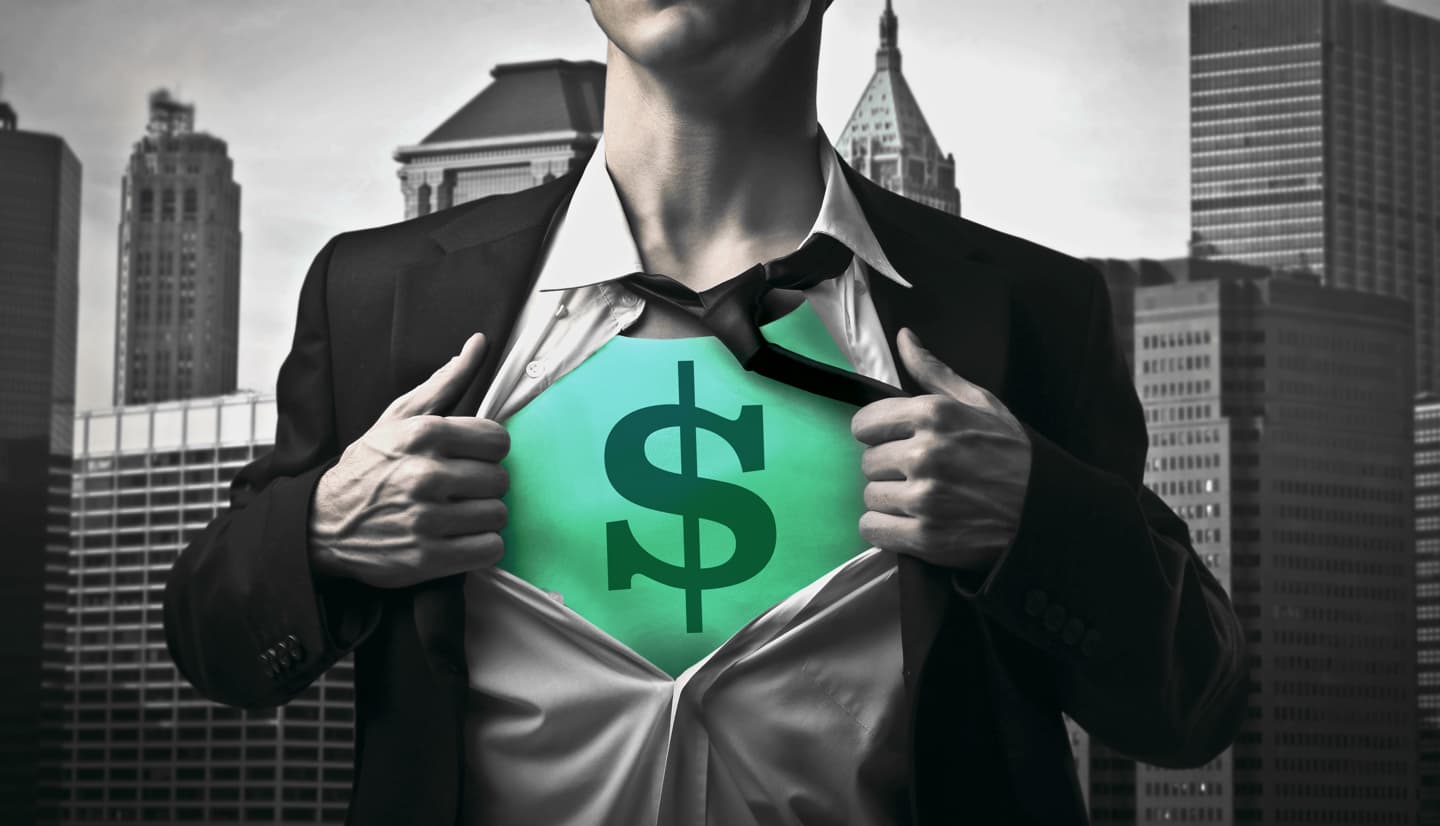 While many digital neo-banks offer features like push notifications and budgeting features, most brick-and-mortar banks and credit cards still don't.
By channeling all your spend through Curve, you get all these features and more:
Real-time push notification when using your card
Tracking and categorization of expenses across all your cards
Real-time locking and unlocking of your card directly in the app
Access to Google Pay, Apple Pay, and Samsung Pay
In-app receipt capture (e.g., for warranty or expense report purposes)
Additional 1% cashback from a range of your favorite retailers a.k.a. Curve Cash (NEW!)
Save money on foreign exchange. If your credit card charge a currency exchange markup (usually between 2-5% with most banks), you can choose to have Curve do the conversion at a mere 1% 0% markup. Ka-ching! 🤑
Note that Curve adds a 0.5% (for $/€/£) to 1.5% fee (for other currencies) on weekends to protect against currency fluctuations while the markets are closed.
3. You can travel back in time 🕰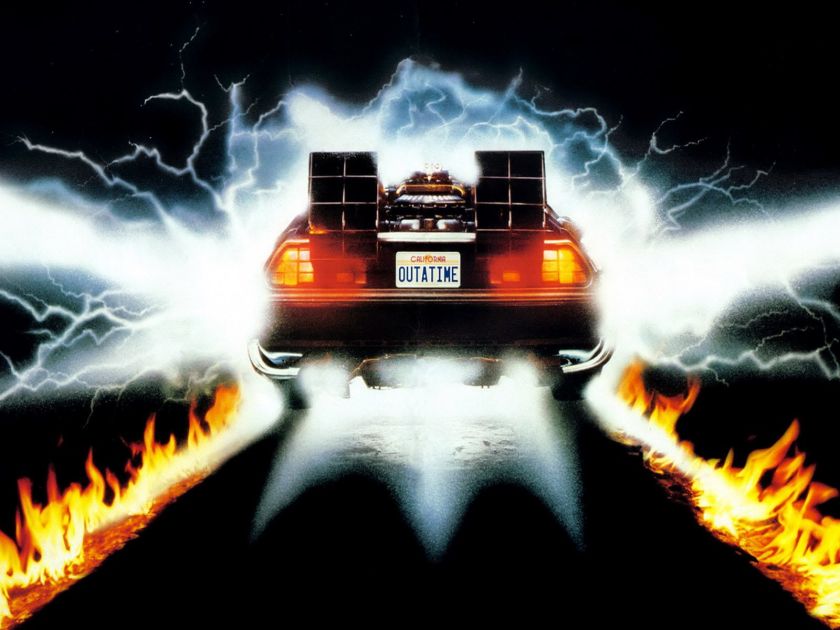 We all regret some life decisions from time to time—like that final tequila shot last night.
Luckily, with Curve, accidentally charging an expense to the wrong card is no longer something you need to regret.
If you change your mind, just click the Go Back in Time button in the app for up to 30 days after a transaction took place and select which card you want to move the charge to.
It's nothing short of magic! 🧙‍♂️
4. Keep your cards safe, yet accessible 👮🏼‍♂️

Few things are more annoying than having your wallet stolen—especially while traveling. But if you only carry your Curve card you just have one card to re-order.
The same goes in case your card details are exposed in a large scale hack (like the 2013 Target data breach), you would also just need to re-order one card.
Real-time transaction alerts also make it easy to notice fraudulent activities on your card.
Plus, if you lose it (or think you did)—you can lock your Curve card instantly with a single tap in the app. And unlock it with another tap if it turns up again. Crisis averted!
If you need to replace a debit/credit card while you are traveling, you can simply add the updated card details to your Curve app—instead of waiting for the card to be shipped to you on the other side of the world.
You can even add virtual card numbers (which many banks now issue for spending online), and spend using those in stores anywhere in the world.
Finally, instead of trying to remember the PIN codes of all your credit and debit cards, you only need to remember one. No sticky notes in your wallet required.
5. Earn more frequent flier miles, pay less fees 🛫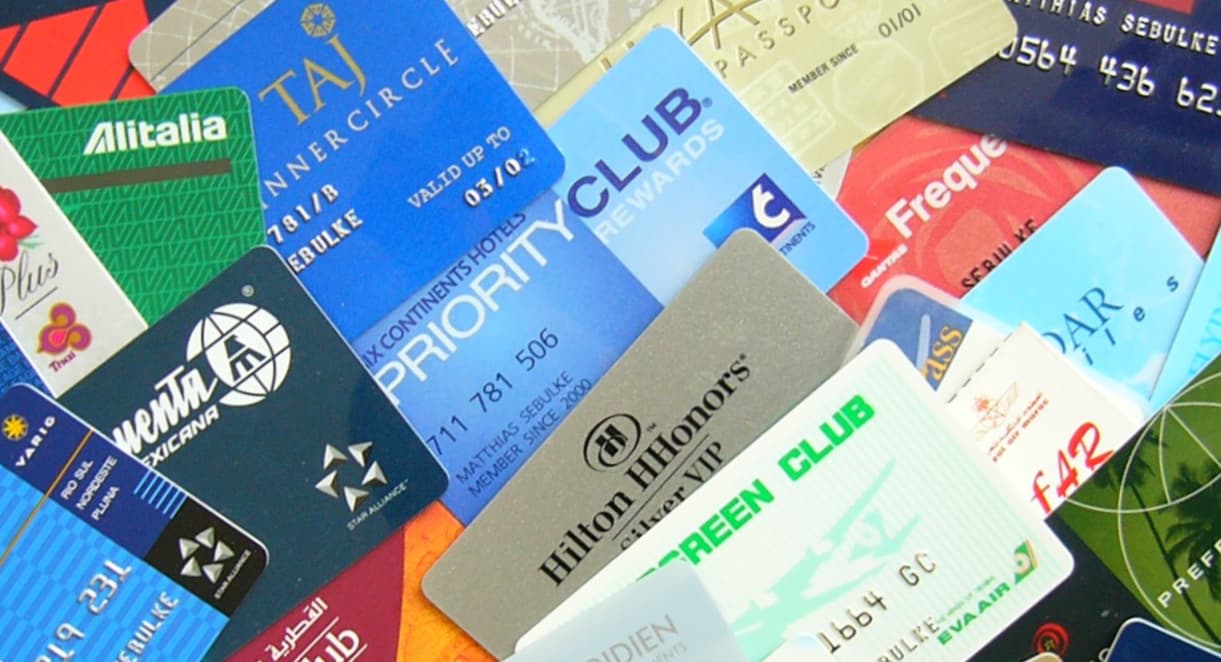 There are quite a few credit cards around the world that will let you earn frequent flier miles, cashback or other rewards when paying for goods and services.
However, usually, these cards charge high foreign exchange fees, typically 3%. So in all but exceptional circumstances, it's a terrible deal to use those cards abroad.
But by using the card through Curve and letting them do the currency exchange, you get the true interbank exchange rate. Suddenly, using your rewards cards abroad is a much better deal!
Note: This even works with many US credit cards with foreign transaction fees, e.g. the Chase Freedom cards—despite technically still being a foreign US dollar transaction.
How much you can spend in other currencies for free depends on which Curve card you have. More details below.
As mentioned, Curve will also give you an extra 1% cashback on everything you spend with a selection of your favorite retailers. This is in addition to whatever miles or cashback you earn with your underlying card. With Curve Blue, you'll get this benefit for three months. But by upgrading to Black or Metal, you get to keep it permanently!
6. Get free cash withdrawals with credit & debit cards 🏧
While a few debit cards allow free cash withdrawals, credit cards usually don't. Besides, credit cards typically charge massive cash advance fees plus interest from the first day if used in an ATM.
But due to how Curve works, even ATM withdrawals with your Curve card will look like online transactions to your bank or credit card issuer so they won't apply any fees!
Magic! 💫
With Curve you can withdraw as much cash as you'd like in the same currency as your card (pro tip: you can change the currency of your card in the app at any time)—spread across 10 withdrawals per month—for free.
Additional withdrawals only cost £0.50 a piece.
If your underlying card is a credit card, there's a fair usage limit of £200 per month (you're charged 2% for any amount above that). With debit cards there's no such limit.
Note: Curve recently launched something called a "dynamic MCC engine", which basically means that they will be able to pass along more details about transactions to your underlying bank. While this is mostly a good change (you will more often get category bonuses on the underlying credit card, when applicable), it also means that your bank might know when you use your Curve card at an ATM and may opt to charge you a fee if they usually charge for ATM withdrawals. (During testing, it seems most banks don't charge you for ATM withdrawals through Curve, but it would be wise to check if yours does before going crazy 💸💸💸)
If you want Curve to do the currency conversion for you when withdrawing money from foreign ATMs, you get a free quota of £200/400/600 per month, depending on if you have Curve Blue/Black/Metal.
7. Simplify your accounting and expense reporting 🤓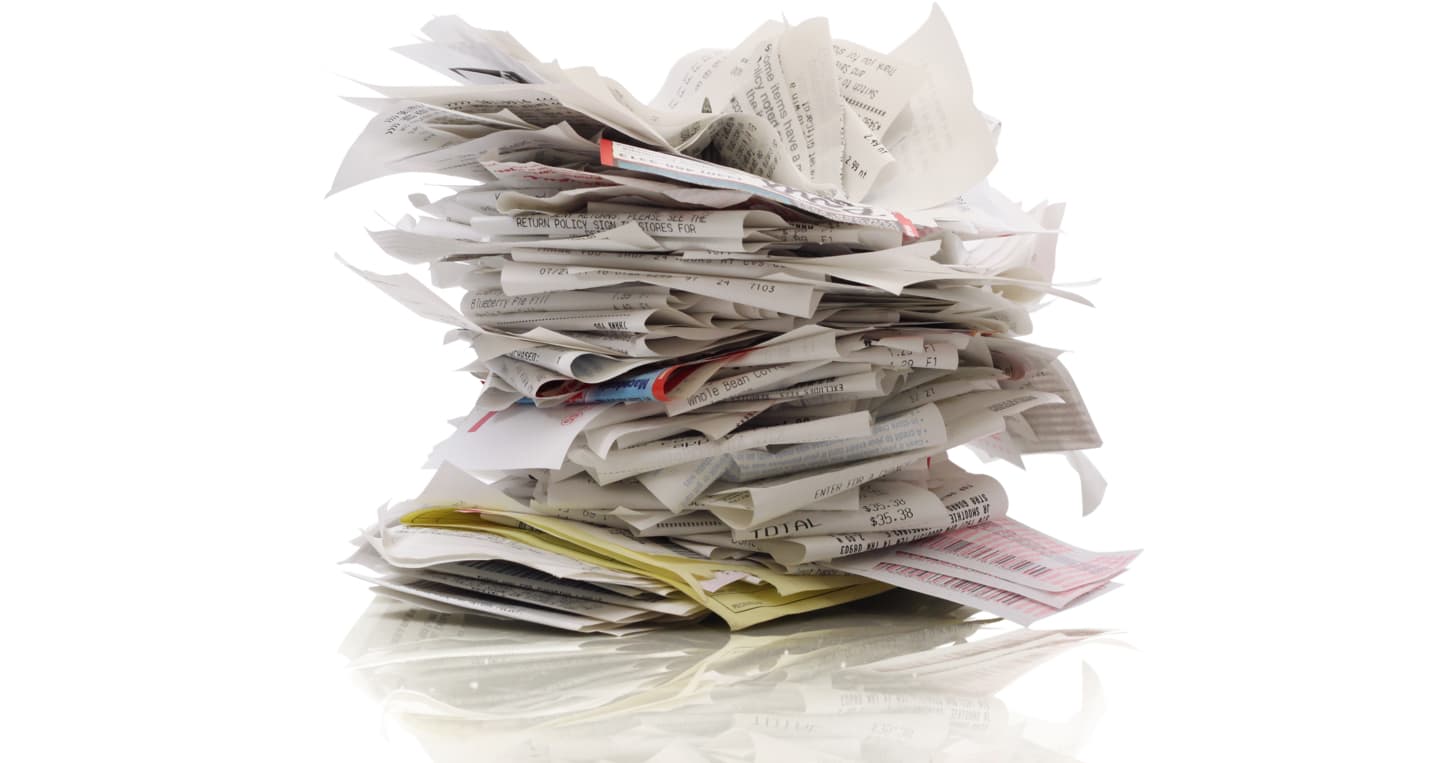 No one likes filling out expense reports. Keeping track of receipts is a bore. And if you lose any, be prepared to say goodbye to that refund.
But with Curve, doing your expense reports don't even feel like work.
When using your Curve card for a business expense, just click the push notification, mark it as a business expense, and snap a picture of the receipt. Boom. Done. 💥
You can choose to have the receipts automatically delivered to your email, or periodically export a CSV + ZIP file with all your business transactions and receipts.
Piece of cake. 🍰
How to get Curve—step by step
In short, all you need to do is to:
Enter your name & address
If you didn't use the link in step 1, enter the following code to get £5 welcome bonus, and skip ahead in the queue (where applicable):
Add your Curve card to Google or Apple Pay right away (no need to wait for the physical card to arrive)
Add all your other cards to Curve and start spending
Make a transaction of more than £10 within 14 days of account opening to get your £5 bonus
That's it. It should only take 5-10 minutes to get set up and ready to spend!
Which card to choose—Blue, Black, or Metal?
During the signup process you have the choice of two (soon three) different Curve cards:
While all the cards come with all the features I mentioned above, Black and Metal have some extra perks.
Curve Blue
Cost: Free
It comes with all the core Curve features, but often with lower limits and fewer bells and whistles. If you're not yet sure of the value Curve will provide you, it's a good product to start with. And for many, it will be more than enough.
But if you want something extra from your Curve card, keep on reading.
Curve Black
Cost: €9.99/£9.99 per month
The first major benefit of Black over Blue is that Black has no limit on free Currency Conversion, while Blue only offers £500 per month (after which they add a 2% surcharge). You'll also get double the amount of free ATM withdrawals in foreign currencies (£400 instead of £200).
If your underlying cards charge a foreign transaction fee and you spend a significant amount of money in other currencies, you will probably save a lot of money by getting Curve Black.
If, on the other hand, the underlying cards you will use in Curve has a 0% foreign transaction fee already (e.g. N26, Monzo, or Charles Schwab) and you mostly spend money in Curve's supported currencies, then the savings are likely to be more modest.
However, there are more reasons why you might opt for an upgrade.
Curve Black gives you more retailers to choose from for the 1% cashback scheme (including Booking.com, Starbucks, Amazon, EasyJet, IKEA, and many more). And not only do you get a better selection of retailers, you get to keep them for as long as you want!
And last, but not least, Curve Black also gives you comprehensive travel and gadget insurance from AXA. It's a good fit for anyone who makes trips of up to 90 days at a time, and it doesn't even require you to pay for your trip with your Curve card.
Curve Metal
Cost: £14.99 per month/£150 per year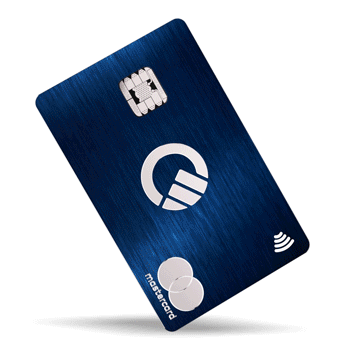 In addition to all the Curve Black benefits, unlimited 0% FX rate, your choice of 6 permanent cashback retailers (instead of 3), and even a collision damage waiver insurance (when paying for the rental car with your Curve Metal card). It also includes a LoungeKey membership, giving you discounted access to airport lounges for £20 per visit.
The card itself is made mostly of metal (the back is plastic to allow for contactless payments) and weighs 18 grams. It is available in three bright colors; blue, red, and pink.
It might prove to be a serious contender for the best metal travel card for EU residents (primarily competing against Bunq and N26).
Comparison
Here's an overview summarizing the three pricing plans: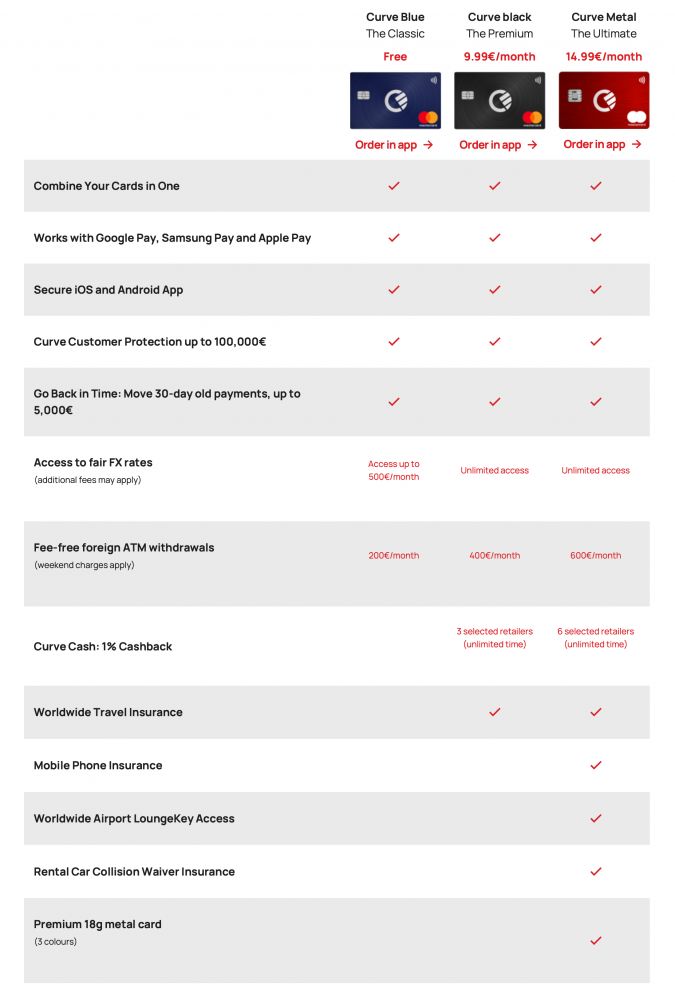 Where is it available?
While Curve is a London based fintech startup, you can currently have the Curve card shipped to the United Kingdom and any of the 30 EEA countries (Austria, Czech Republic, Germany, Italy, Malta, Romania, Belgium, Denmark, Greece, Latvia, Netherlands, Slovakia, Bulgaria, Estonia, Hungary, Liechtenstein, Norway, Slovenia, Croatia, Finland, Iceland, Lithuania, Poland, Spain, Cyprus, France, Ireland, Luxembourg, Portugal, and Sweden). They are planning on launching in the United States soon.
Upcoming changes
Curve has launched a lot of new features in the past year, and it looks like the upcoming 6 to 12 months will be just as interesting.
The following features are likely to launch during 2021:
Curve Credit—convert any purchase made with your Curve card to an installment plan, so you can pay the purchase over the course of several months.
Unlimited virtual cards for safer online spending. You can set limits and other rules (like tying them to a specific merchant) for each individual card.
Open banking—connect and manage your bank accounts from your Curve app. (Already available in the UK)
My feature wish list
While Curve is pretty darn amazing already, there's always room for improvement. I've included a handful of feature requests here, in the hope that someone from the Curve team ends up reading this article.
It would be great to define my cards with no foreign exchange markup as such in the Curve app, allowing them to be charged in the original currency. Currently, I have to manually change the currency in the app when visiting a new country. ⚠️ This isn't as much of an issue with the new 0% FX fee, at least if you have the Curve Black card.
I'd really love to see a native Expensify integration (that's what I personally use for expense reports).
Virtual card numbers on a per card basis that can be used online (for subscriptions that always should go to the same card). ⚠️ It looks like the virtual cards feature mentioned in the previous section might work in this way, so I might be able to tick this one off soon!
If technically feasible, it would be great if Curve would pass the underlying VISA/MC merchant codes of transactions to your bank (e.g., for travel purchases), so you could earn the full amount of points when using credit cards with category bonuses (such as the Chase Sapphire Reserve). Done!
American Express support. 🛑 This feature has been launched by Curve twice, and blocked by Amex twice. Third time's a charm?
So if you're working for Curve, and happen to read this, please pass my ideas along. 😇🙏❤️
---
Have you already tried Curve? What has your experience been like? Discuss below or in the community forums!
Cover image credit: Curve
Join now!
Get free access to our community & exclusive content.
Don't worry, I won't spam you. You'll select your newsletter preference in the next step. Privacy policy.